We became JangoWears affiliates!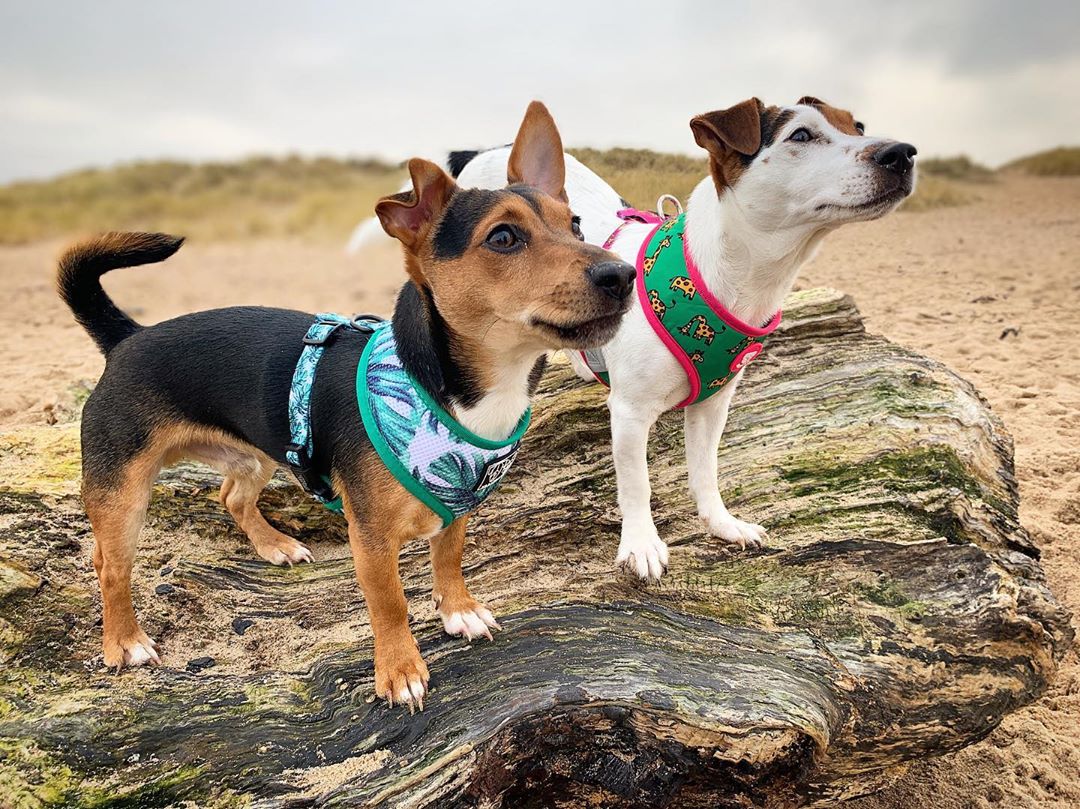 So not long after getting the pup I came to realise that Big and Little Dogs were probably the best fit of harness for Ham and Honey and their little Jack Russell shaped bodies, therefore I was delighted to find that they had UK stockists, especially due to the weak £ and the cost of postage for Big and Little Dogs in Australia.
One of the things that I personal love about Jangowears is that Holly (the boss!) and Jango both live just a few miles from us lot, I love supporting local and it makes me so happy to support another person in the North East. You can follow them on Instagram @jangowears and also keep up with the main man himself @butterballjango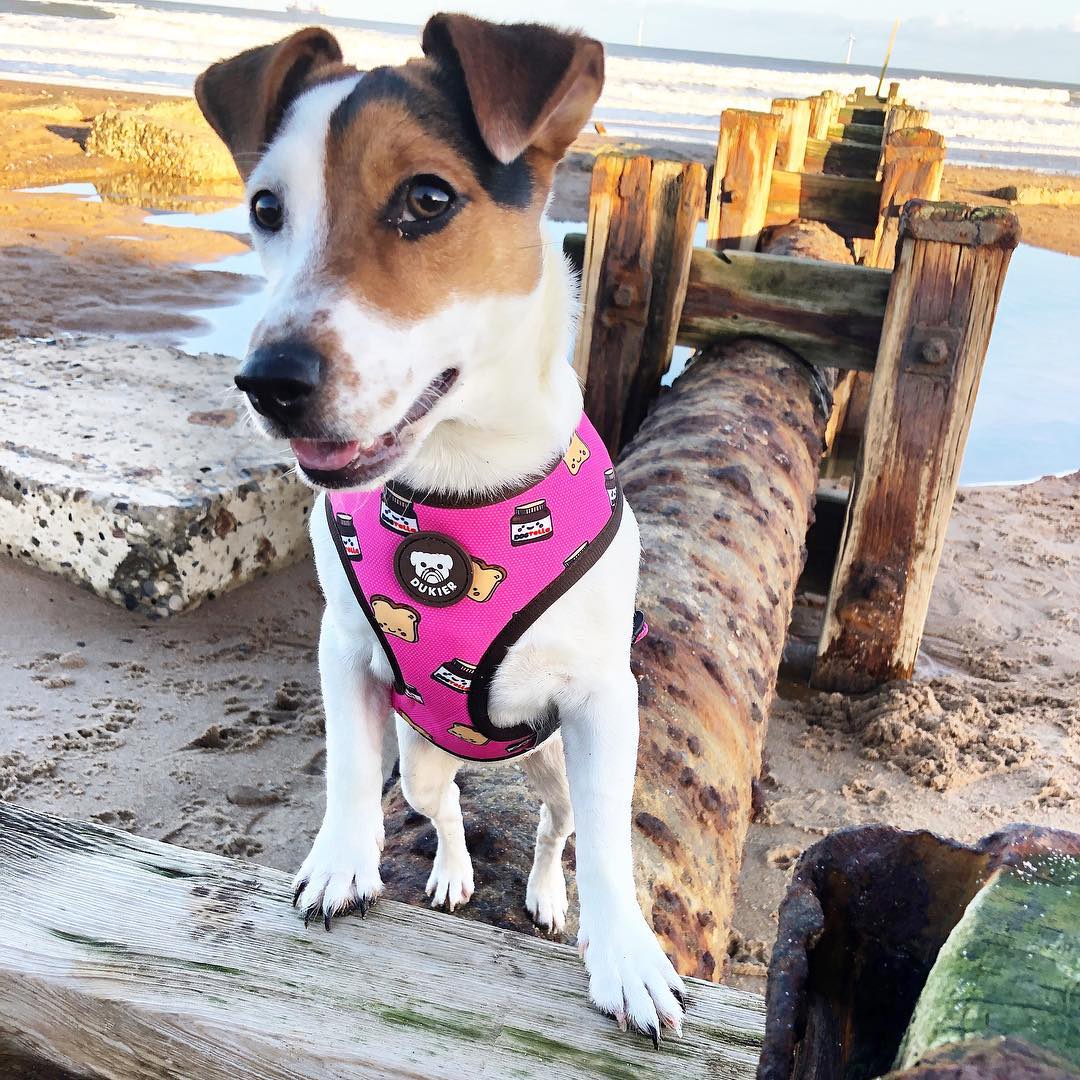 Big and Little Dogs are my favourite harness company by far, they have easy to follow sizing, they can adjusted a lot and they have regular releases I some of the most rad fabrics evers! You should totally check out some of their new released in their classes harnesses! I have already pre-ordered some for the dudes! Ham is getting 'B.A.E' – I love the colour, Ham totally suits primary colours! Honey is getting 'You're the zest' totally love the mix of the fruits and stripes, it's super classy! And little Pipsqeak is going to be rocking 'Pawty Punch' however as we are discovering it is going to take her a long while for her to start wearing her Big and Little Dogs harnesses because she is so very very teeny! Ham and Honey fitted nicely into their size XS ones when they arrived! If you're quick and head to Jangowears they have so many awesome harnesses in their sale! Grab some utterly amazing bargains!
In the Big and Little Dogs harnesses Honey and Ham are currently 10 months old and both wear a classic harness in a Size S, Honey wears it much looser than Ham because she is a bigger doggo. However, with the reversible harnesses Ham is still really comfortable in the sizs S but I have had to move Honey up to the size M. The fully adjustable harnesses Ham can fit into an XS but I tend to buy a size S for them both. If you message Holly via IG or email though she is always happy to provide you with support and advice in relation to sizing.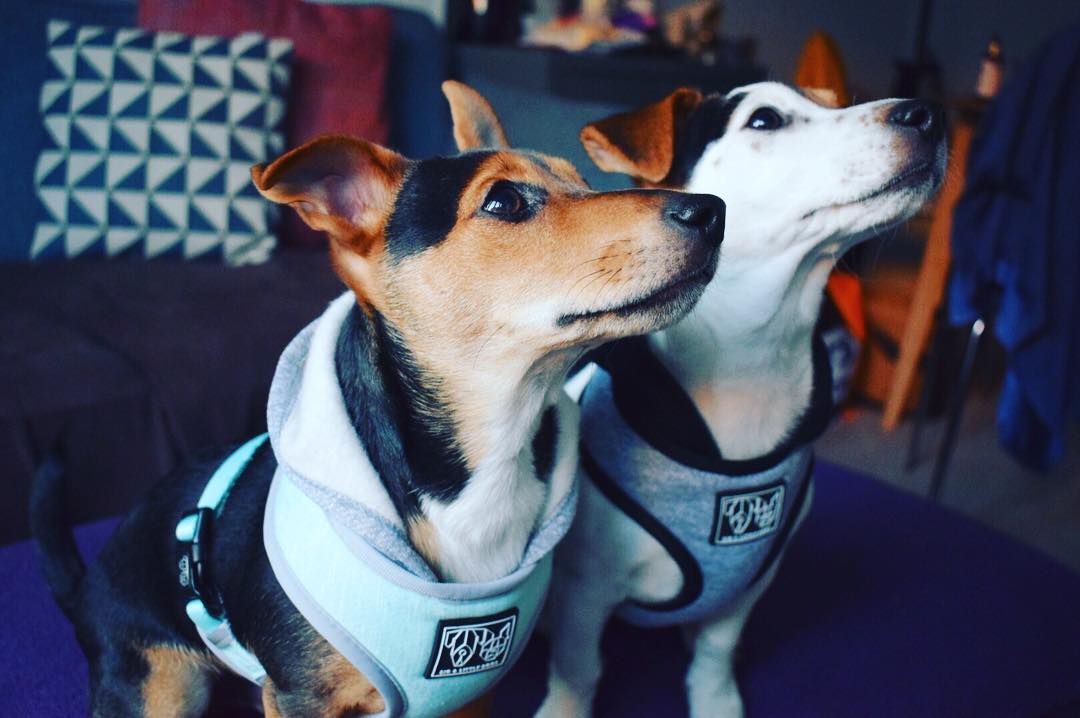 Aside from Big and Little Dogs, Jangowears also stocks other awesome brands such as Pablo & Co, Dukier and Klausing.
Ham and Honey still have some of the Dukier harnesses too, we have 'Dogtella' and 'Avocado' in a size S which Honey has grown out of and we also have 'Savana' in a size M which Honey wears. I don't think these are as good a fit for a Jack Russell as the Big and Little Dogs on but the fabrics are just irresistible.
If you fancy ordering something from Jangowears please use our 10% discount code...
HamandHoney10