Our Autumn Break in the Cairngorms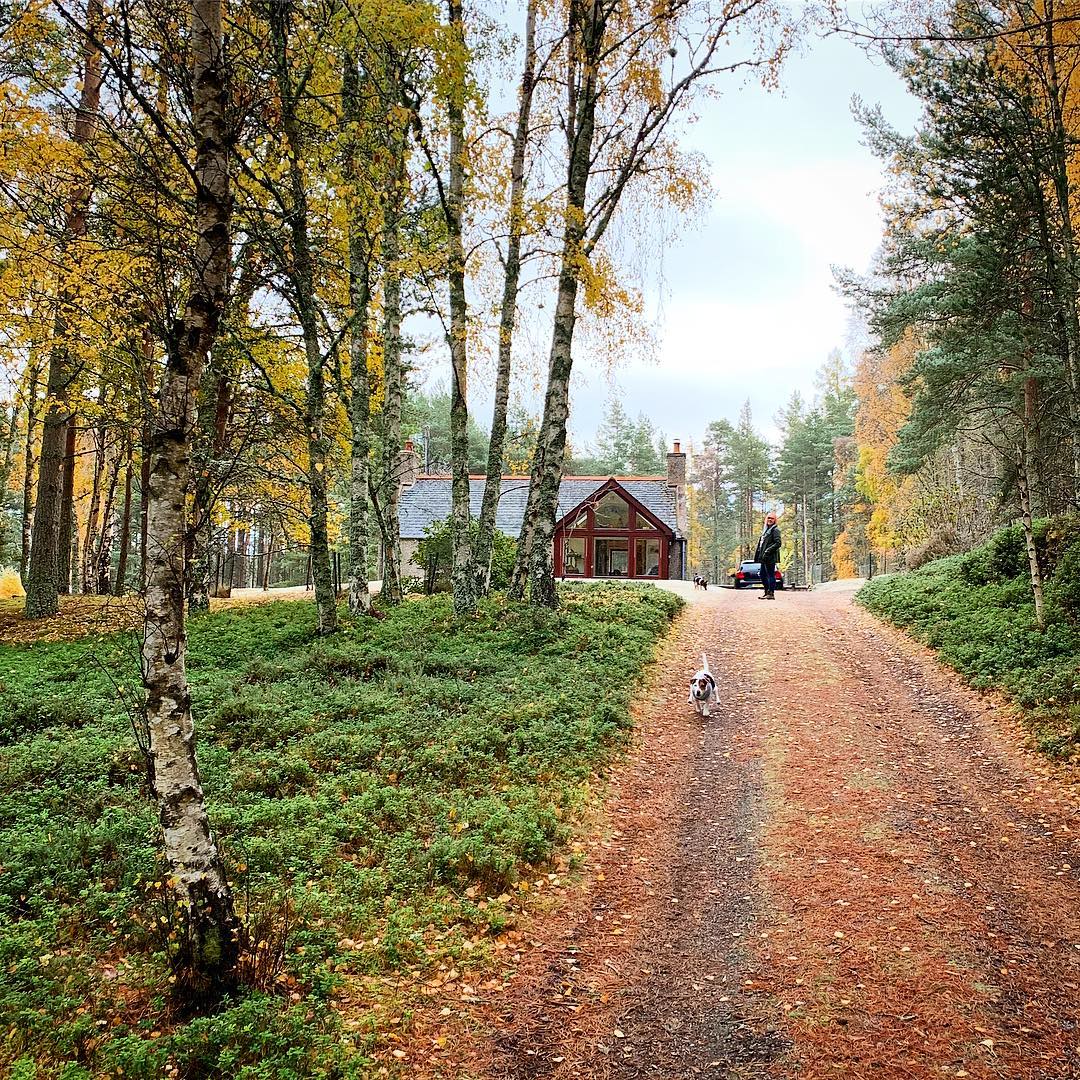 This was our doggy's first holiday ever! Ham and Honey both get pretty travel sick so long drives aren't their favourite thing in the world, luckily Pippa seems to be coping a lot better with drives.
It was October half-term while we were away, we went away for 4 nights in total and came back on Halloween day.
We booked the cottage through AirBnB – we use AirBnB a lot, we have booked many trips all over Europe and we have been lucky enough to have no issues whatsoever. If you would like to try booking your first trip feel free to use our referral code – you can get £25 off your first booking with AirBnB!
When we book to go away we now have quite a lot of criteria, the property must accept dogs (now we have 3!), must have parking, must have fast wi-fi as we have a 13 year old and an 11 year old so could imagine the drama if we had poor internet, we also need to be quite close to shops and some civilisation, our car is normally so rammed with stuff for us, kids and dogs that we don't have any space to get food so need to go food shopping as soon as we arrive! We hope to get a roof box for our next trip in April which will hopefully make things a little bit easier.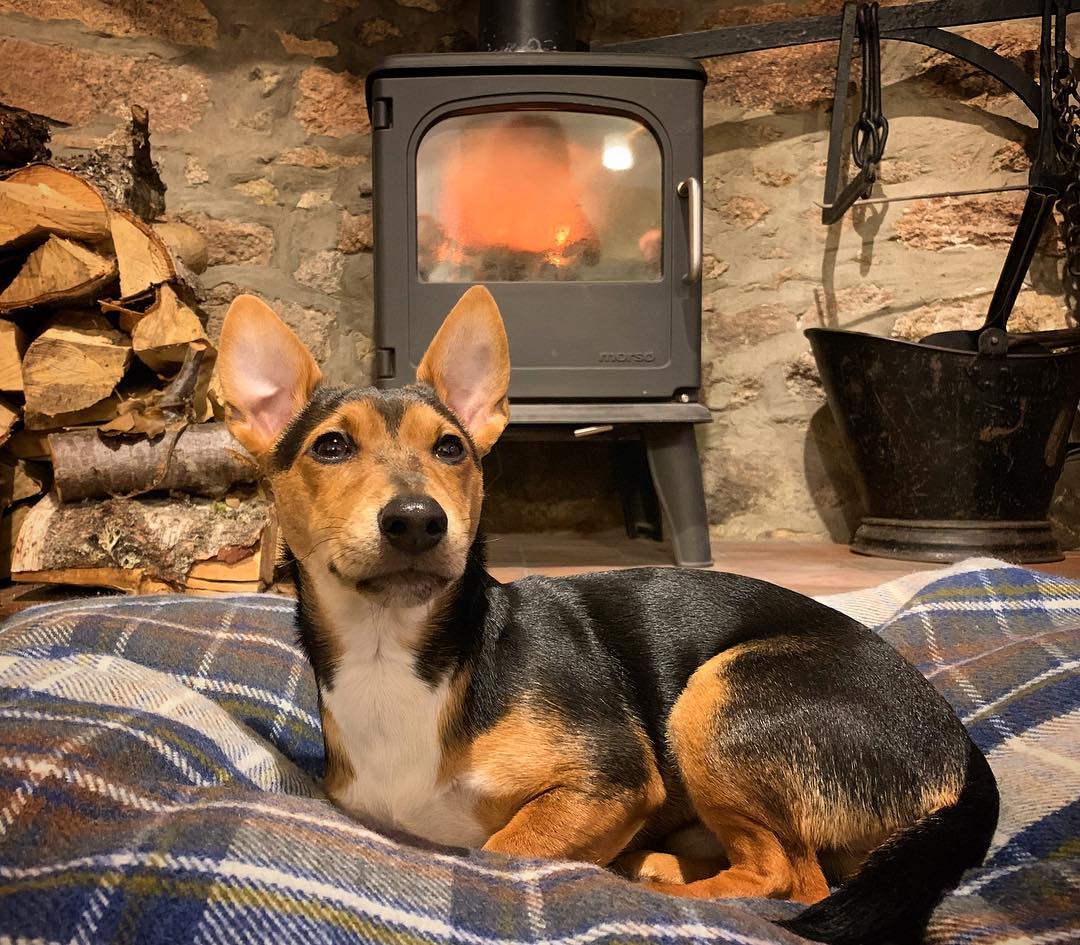 The home that we chose and that met our complex wish list was in Logie Coldstone – was a lovely one storey cottage in the woods. We were completely surrounded by trees, we managed to take the dogs for some lovely walks just around the we could see deer and squirrels from our window, it was utterly idyllic and exactly what we were looking for in a rural retreat. The kitchen was well equipped and it had a lovely log burner which was Ham's favourite place to chill in the evenings, he thought he was in heaven sprawled out on his bed in front of the fire.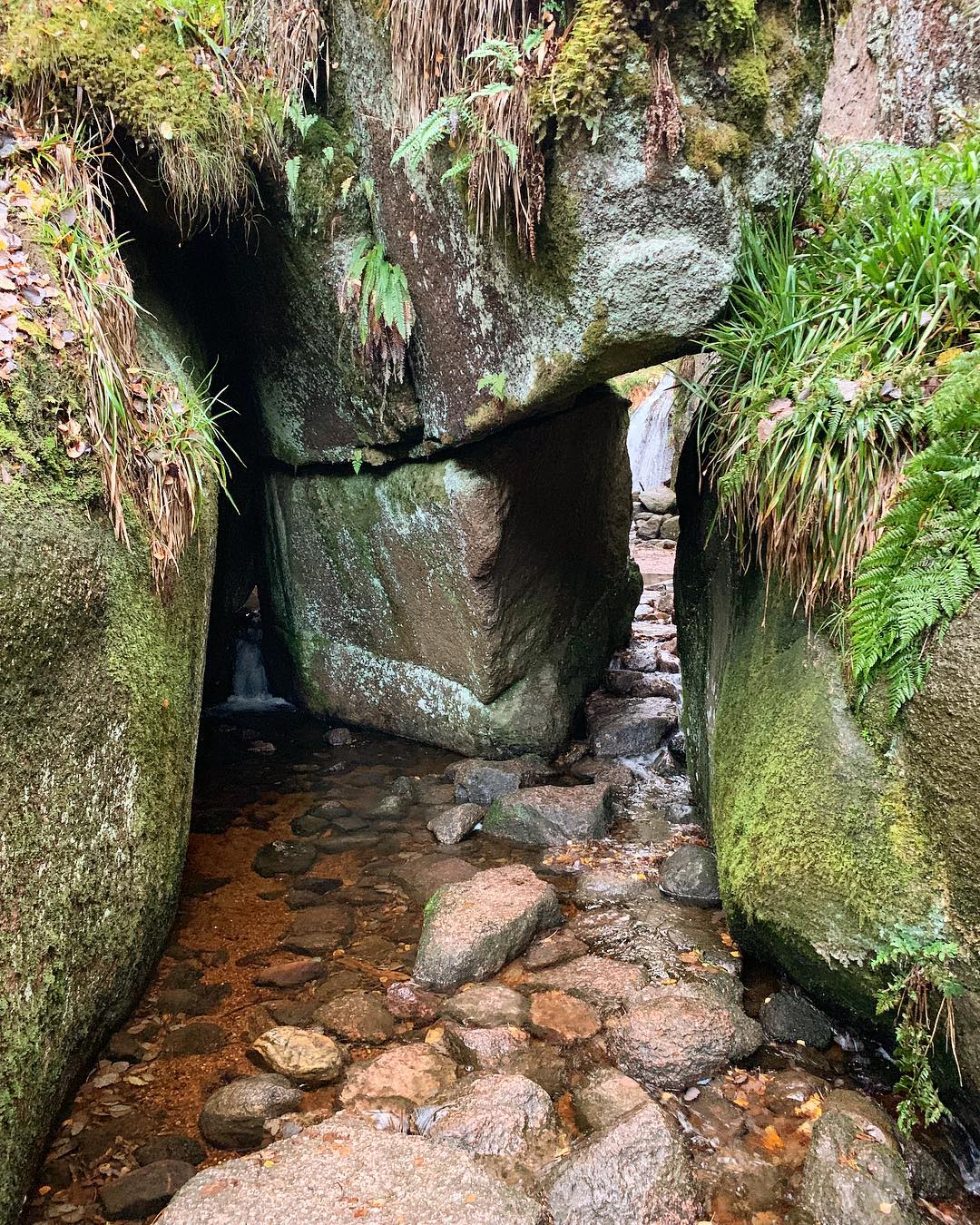 The cottage was 10 miles from two different small towns where we were able to get shopping and some cracking fish and chips. The main aim of this holiday was to have some rest and relaxation and it was absolutely perfect for this, although there were plenty of walks around, we particularly enjoyed 'Burn-o-Vat' which was just a few miles down the road, even the kids engaged with that walk because there was an awesome little waterfall and little bit of climbing around there.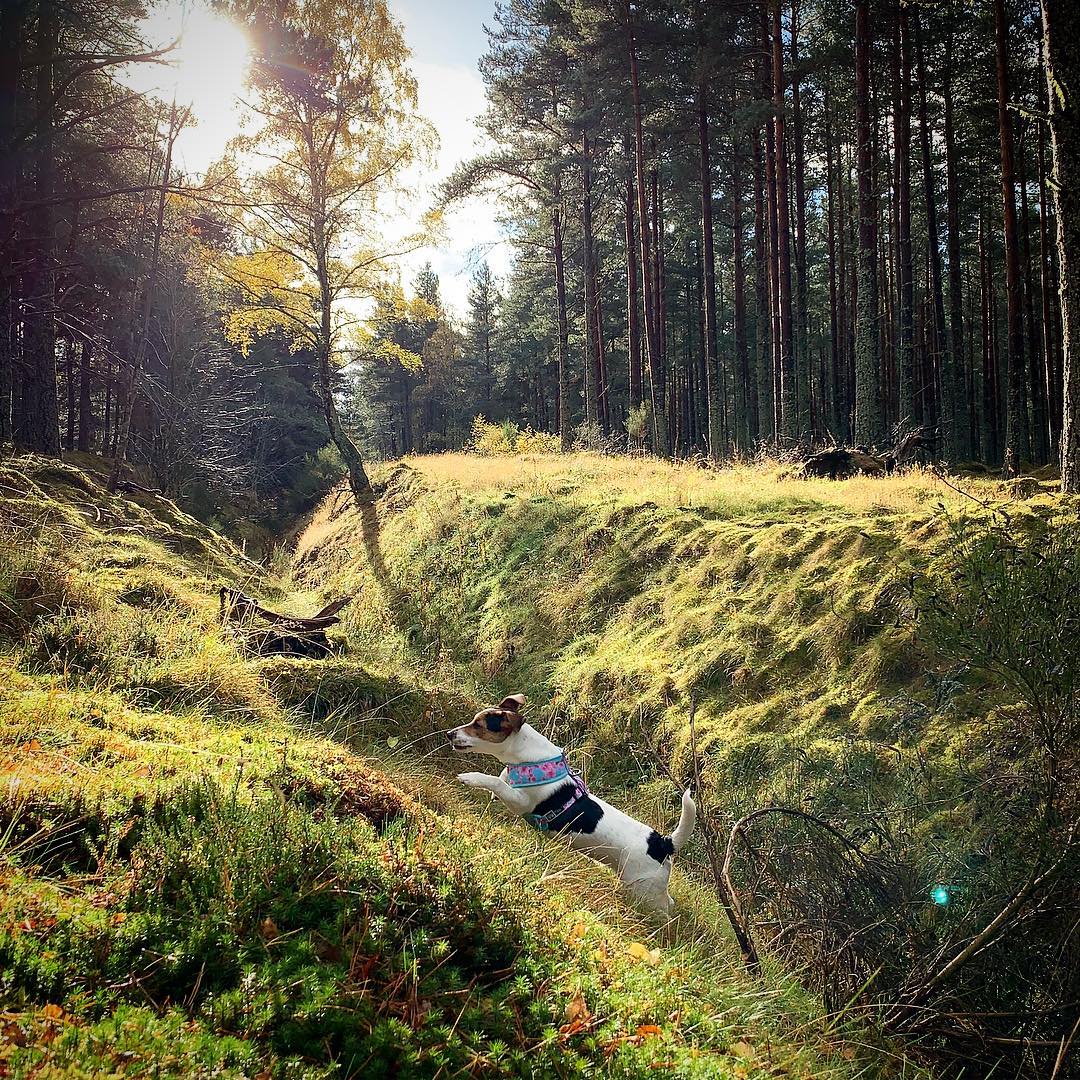 For £80 per night and with two large and comfortable bedrooms this really was a lovely little break, the dogs loved it and it was such contrast to our dire little garden here to be able to open the door to a beautiful forest out the back. I really want to go back sometime in 2020 perhaps when the weather is a bit warmer than it was when we went in October!