Bandanas from Barks & Squeaks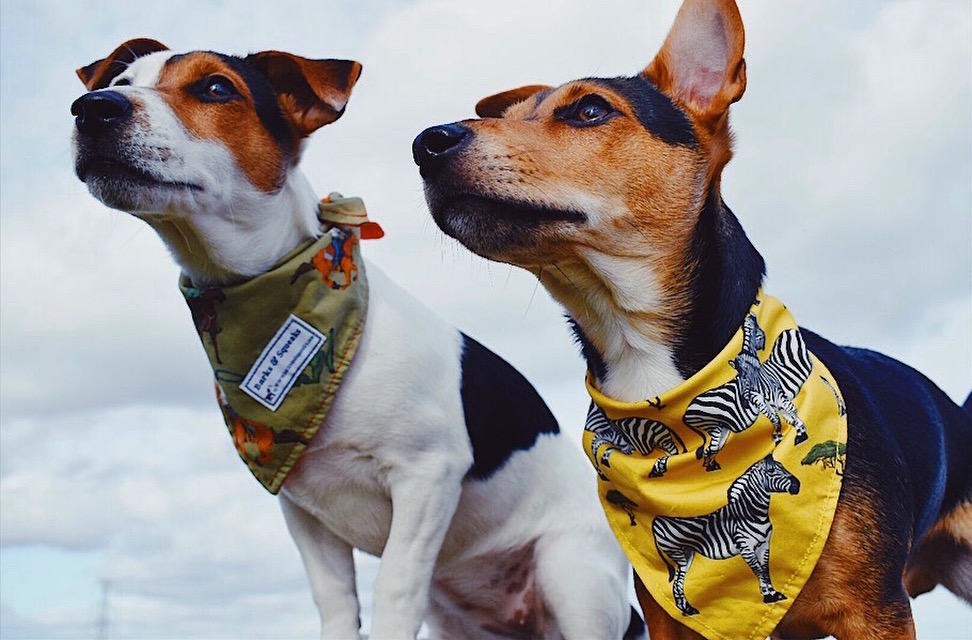 I first come across Barks and Squeaks not long after getting the pups in Summer 2018, I am pretty sure it is one of the first accounts I started to follow as @HamandHoney. We also entered their 'Autumn Brand Ambassador Competition' which we were lucky enough to win.
Barks and Squeaks stock all kinds of things, they sell grooming items, homeware, accessories, pet blankets and beds and some super cute hampers for the animal lovers in your life.
I am mostly going to blog about the original designs by Barks and Squeaks boss Joanna.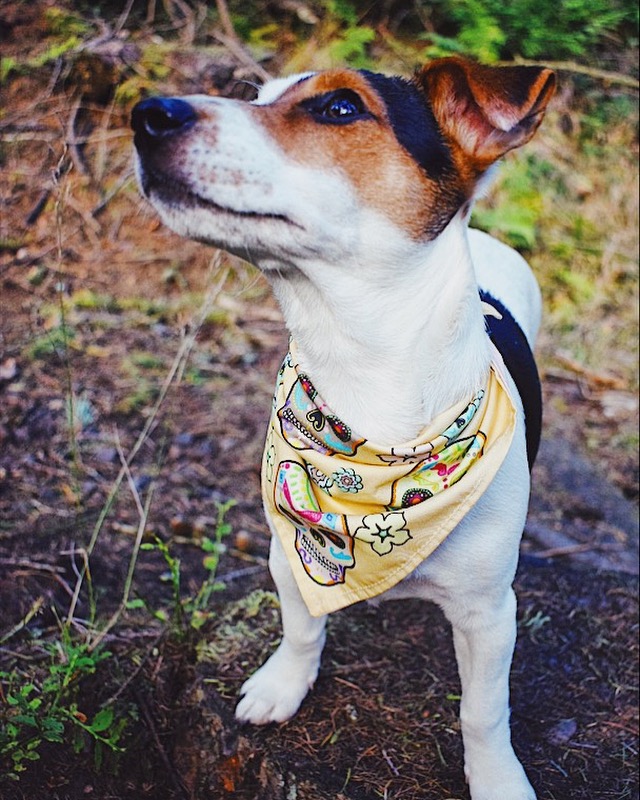 They do some funky items with dog breeds on, choose from a range of 16 dog and cat designs with more on the way: Beagle, Border Terrier, Schnauzer, Cavalier King Charles Spaniel (Blenheim, Black & Tan, Ruby & Tri Colour) Boxer Dog, Greyhound, Vizsla, Weimaraner, Pug, English Bulldog, French Bulldog, Dachshund (waire haired, chocolate short haired and black & tan short haired), Labrador and British Shorthair Cat! I am sure eventually there will be a Jack Russell too, because they're awesome, naturally!!! You can buy cosmetic bags, water bottles, greetings cards, tea towels, collar tags, mugs and notebooks!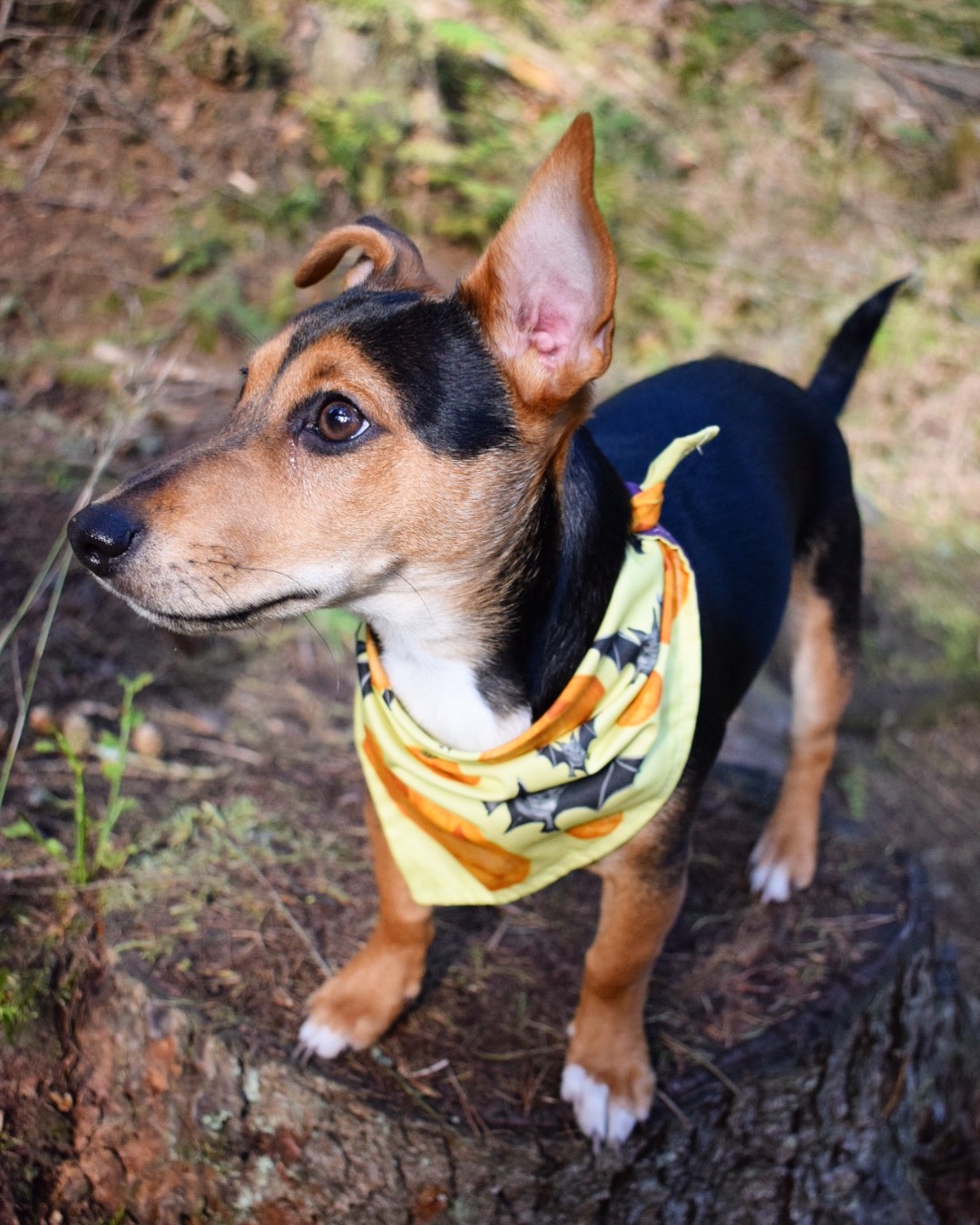 Other than these Joanna has creates some utterly awesome creative designs which you can purchase on bowties, bandanas, collars and caps! I have a soft spot for the bandanas and I have purchased a fair few, we do have some bowties too but I am yet to photograph them properly! All of the bandanas are reversible so you have a choice of two colours with them all, there is wide range of fabrics too so you are pretty much guaranteed to find one that you love for your pooch! Honey and Ham currently have Leopard and Zebra Print, Beautiful Bees in Dark and Light Neutral (because….Honey), Cowboy and Cacti in Khaki and Red, Zebra and Trees in Green, Dia de los Muertos in Pastels and the Halloween Batty Pumpkins one! We had some tiny ones when the pups were little but as Jack Russells they fit perfectly lovely into a small now. Next on our purchase list is the Tropical Botanical and the Orange Dog Camper Vans, which will be perfect for Spring Summer!
Look out for future posts of the lovely Bow Ties and puppy collars, our little Pippa has had one of the types of puppy collar named after her, we are so excited to get her posing like her bro and sister.
If you want to try out some quality items from Barks and Squeaks please use our 10% discount code
HamHon10