Big and Little Dogs Reversible Harnesses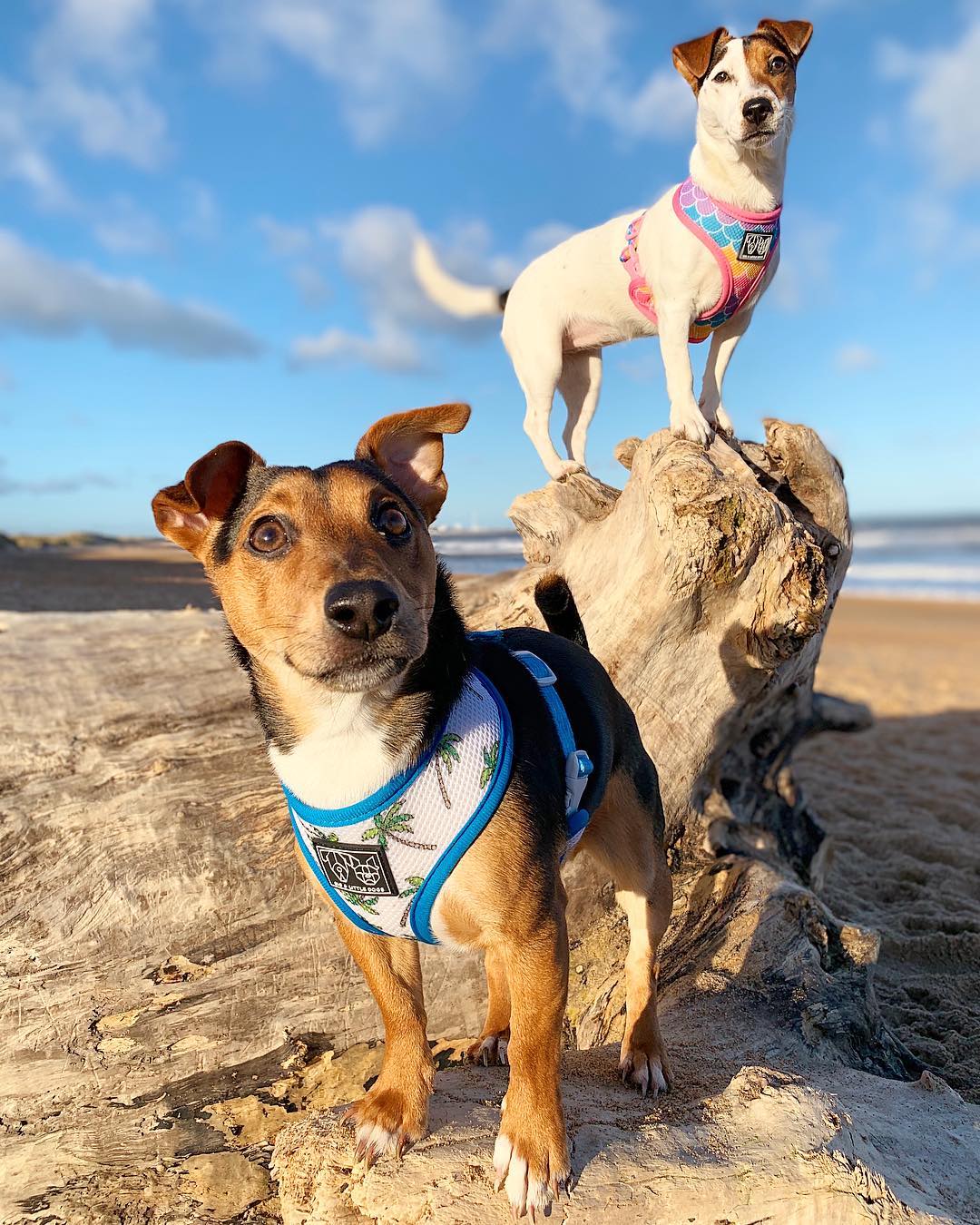 One of my favourite things by Big and Little Dogs is their reversible harnesses! It's basically like getting two harnesses for the price of one! In their most release they released 'Great White' and 'Sea Life' which is totally perfect for us lot who live on the coast!
On the Great White harness you get an epic mix of some massive scary sharks and on the reverse some cute palm trees on a white background. The Sea Life harness offers a cute mix of seahorses, shells and mermaid tales and on the reverse some cute mermaid / fish scales with lovely colour combo of purple, yellow, pink and teal!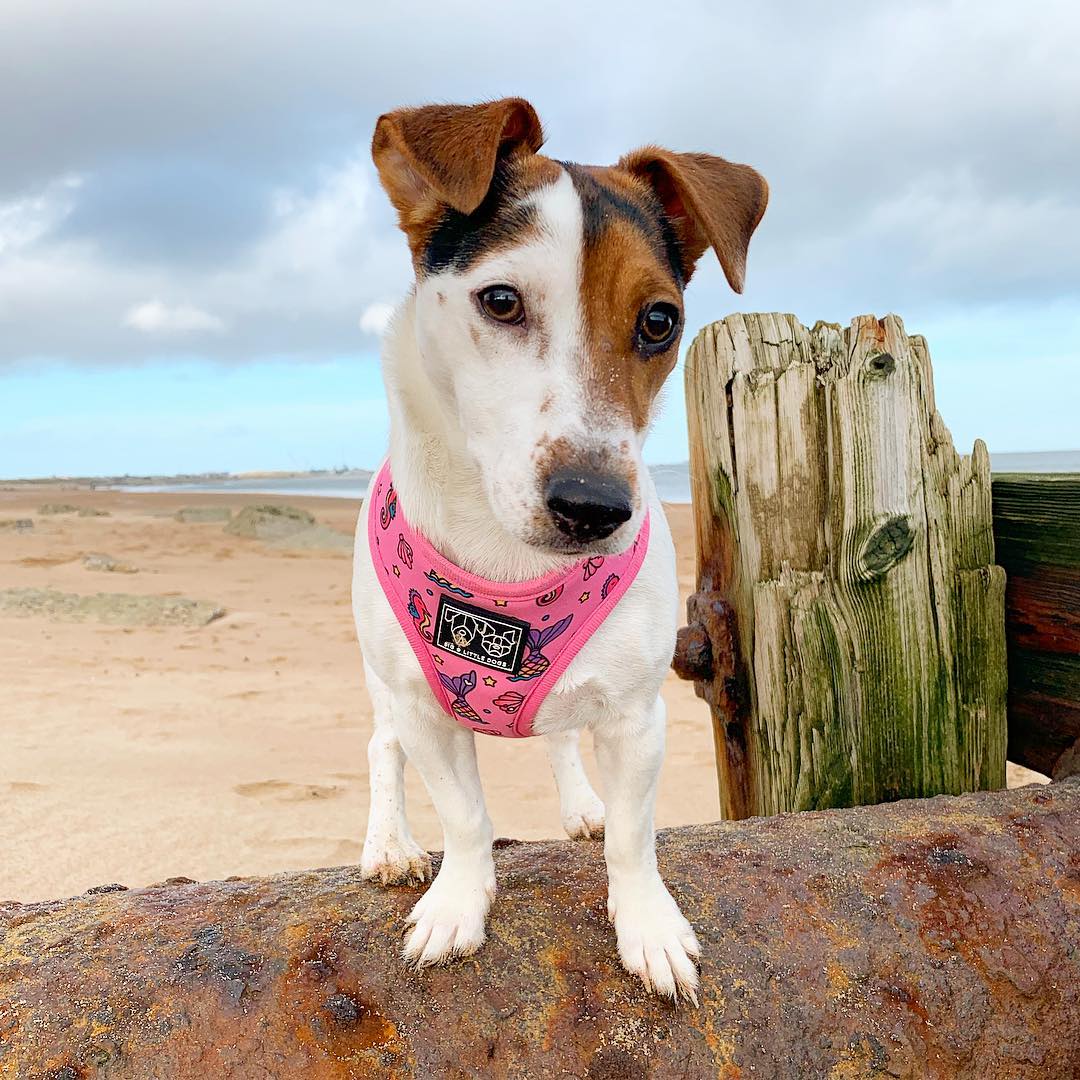 We have quite a lot of these and we love the versatility of these and as with all of the Big and Little Dog Harnesses they wash SOOO well. Our puppas get very muddy and very dirty a lot and we have never had to sacrifice a Big and Little Dog harness to this before. If you also wanted to grab some of the old styles of these awesome reversible harnesses you can pick them up on sale from Jangowears, you can get the supercute 'Bug Me Anytime Harness' in a size Small (which is the size that Ham and Honey wear) also available is 'Milk and Cookies' which they have available in a Small, Medium, Large and Extra Large.
It isn't often that I go for gender stereotypes but Ham and Honey do look supercute in pink and blue! They also sported this yesterday in their Big and Little Dog hoodie harnesses in Pink and Blue!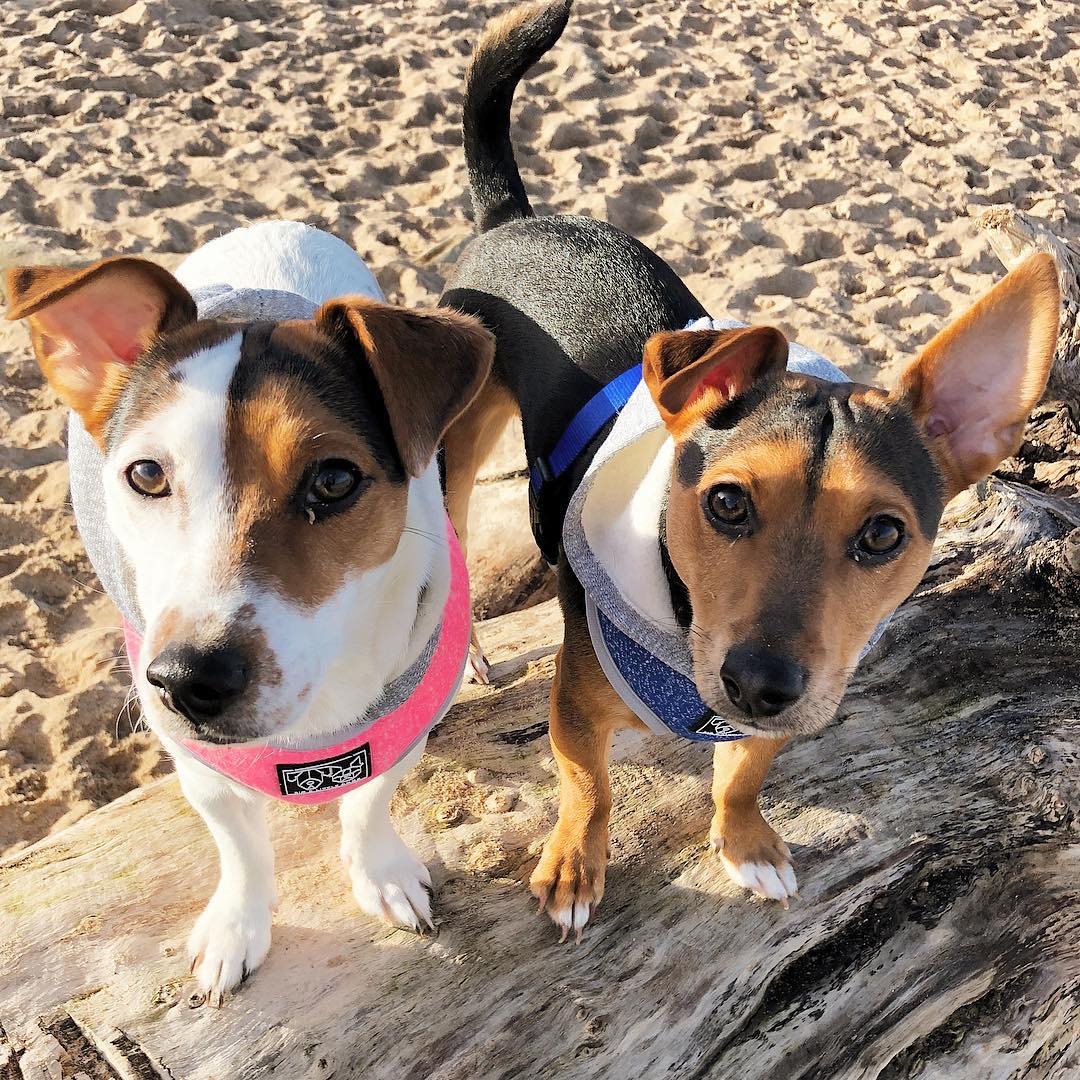 Also feel free to use our Jangowears 10% discount code on full price items.
HamandHoney10