Summertime Throwback to Bamburgh Beach
So this walk actually happened in September but it's nice to remember the days where it was a bit warmer and we were able to go out walking in just a hoodie! It's a bit sad at the moment that we have Pippa but she is so small and it is so cold we are worried about taking her out. Not to mention the fact that we can't seem to get any teeny puppa walking gear that fits her!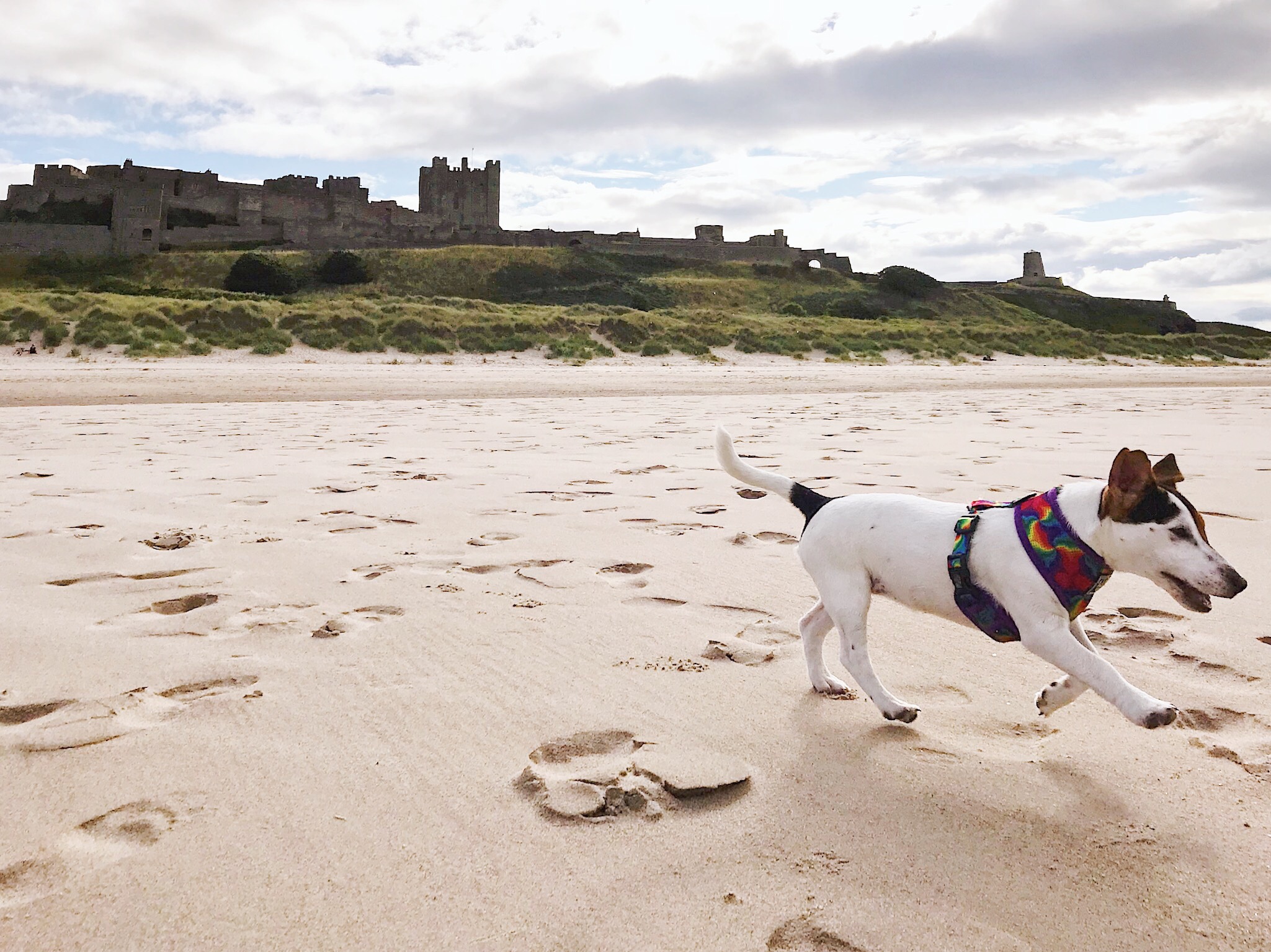 I feel to blessed to live in Northumberland, we have so many lovely walks for dogs. We have beaches, we have woods, we have hills, we have country parks, we have castles, we have some dog friendly National Trust places and it great for the doggos that we have this much variety.
We live in south Northumberland in a little village called Seaton Delaval, my family live up in Berwick-upon-Tweed in the most northern point of Northumberland so on this day in September we decided to meet with my Mum, step-dad and their two West Highland White Terriers, Lennox and Tilly.
My Mum was brought up in Seahouses in Northumberland and my sister lives there so she goes there a lot, I spent a lot of summers there as a child so I will always have a soft spot for it. Everytime I go to Bamburgh beach I am surprised at how beautiful and clean the beach is, it is very vast and wide and has good parking and dog poo bins. Even when the beach is busy it's so big that it is quite hard for you to feel like you are on top of people.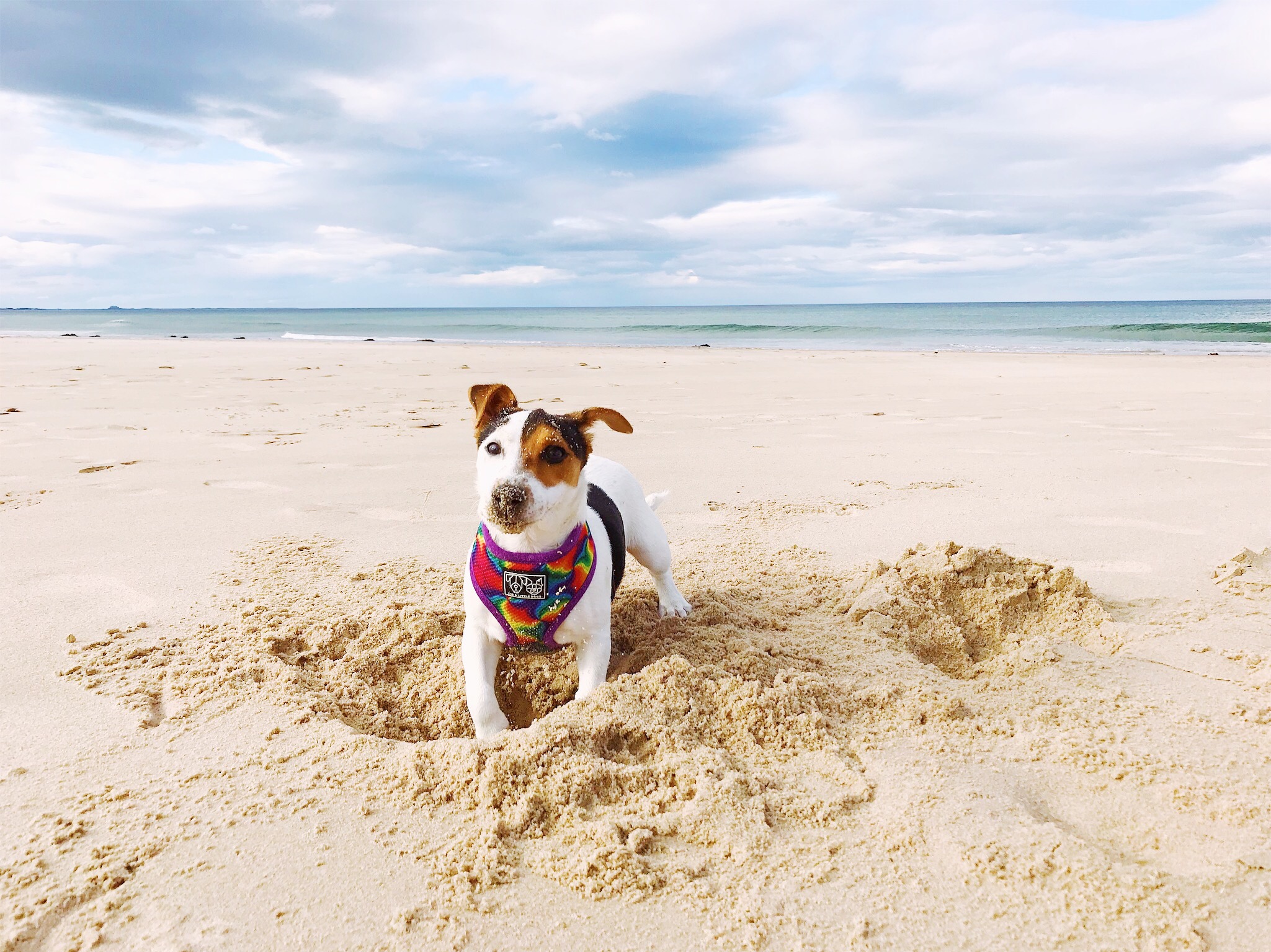 Bamburgh beach is recommended by the Marine Conservation Society as being one of the best beaches with the best rating of water quality. Due to it being quite a tourist area in nature there are also lots of cafes, restuarants and ice cream shops close by if you want to grab a bite after your walk.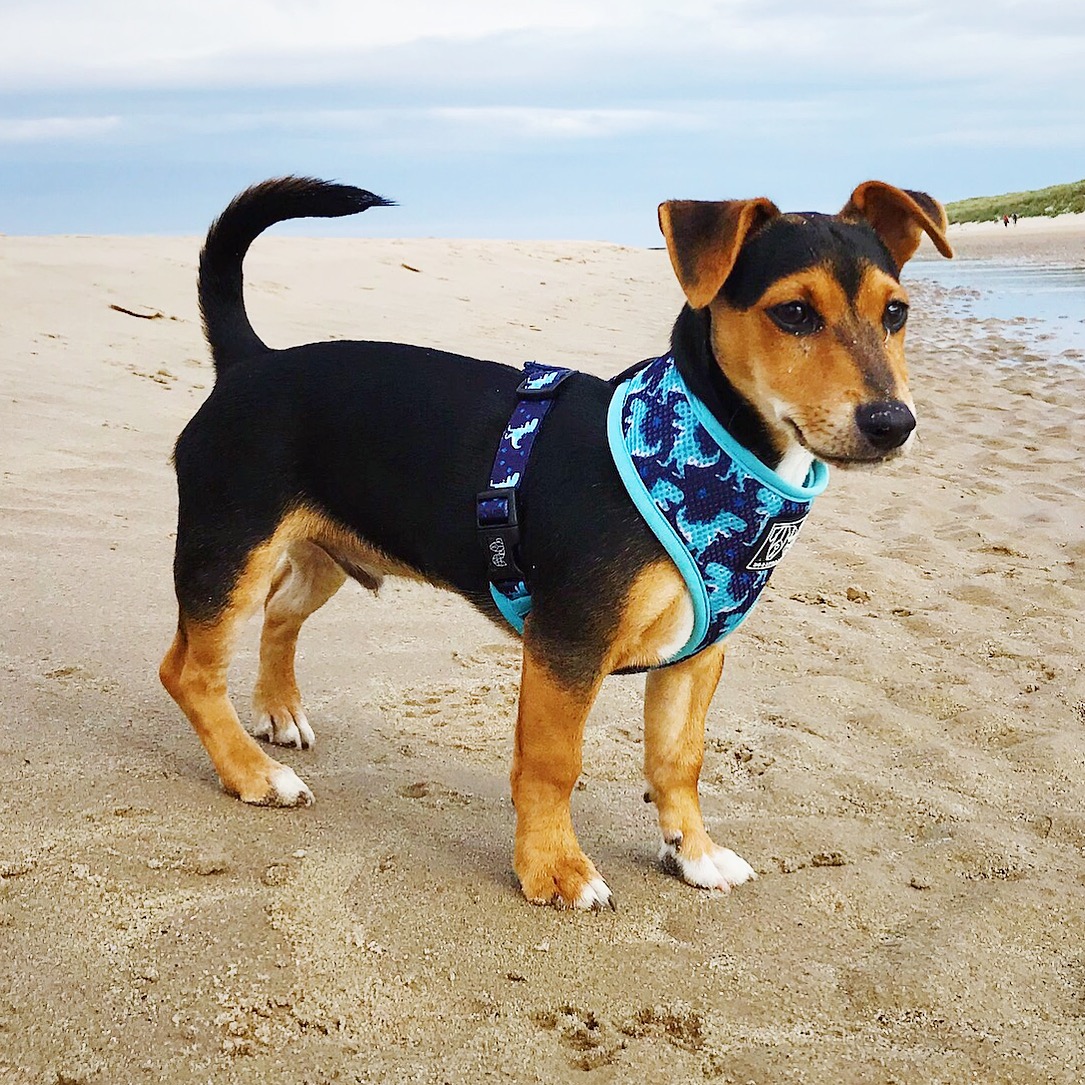 If you would like to purchase the harnesses worn by the doggos Honey is sporting her Limited Edition Big and Little Dogs 'Love is Love' harness which you can purchase from the Lancashire Dog Company, they currently only have a size Large, Ham is wearing his 'Dino-Mite' harness which you can buy in a size M or XL from Jangowears or in a size L or XL from Lancashire Dog Company.
Bring back the warm weather, can't wait for some more days like this!
Use can use our 10% discount code at Jangowears...
HamandHoney10