Floral and Fabulous - RooRoo Pet Harnesses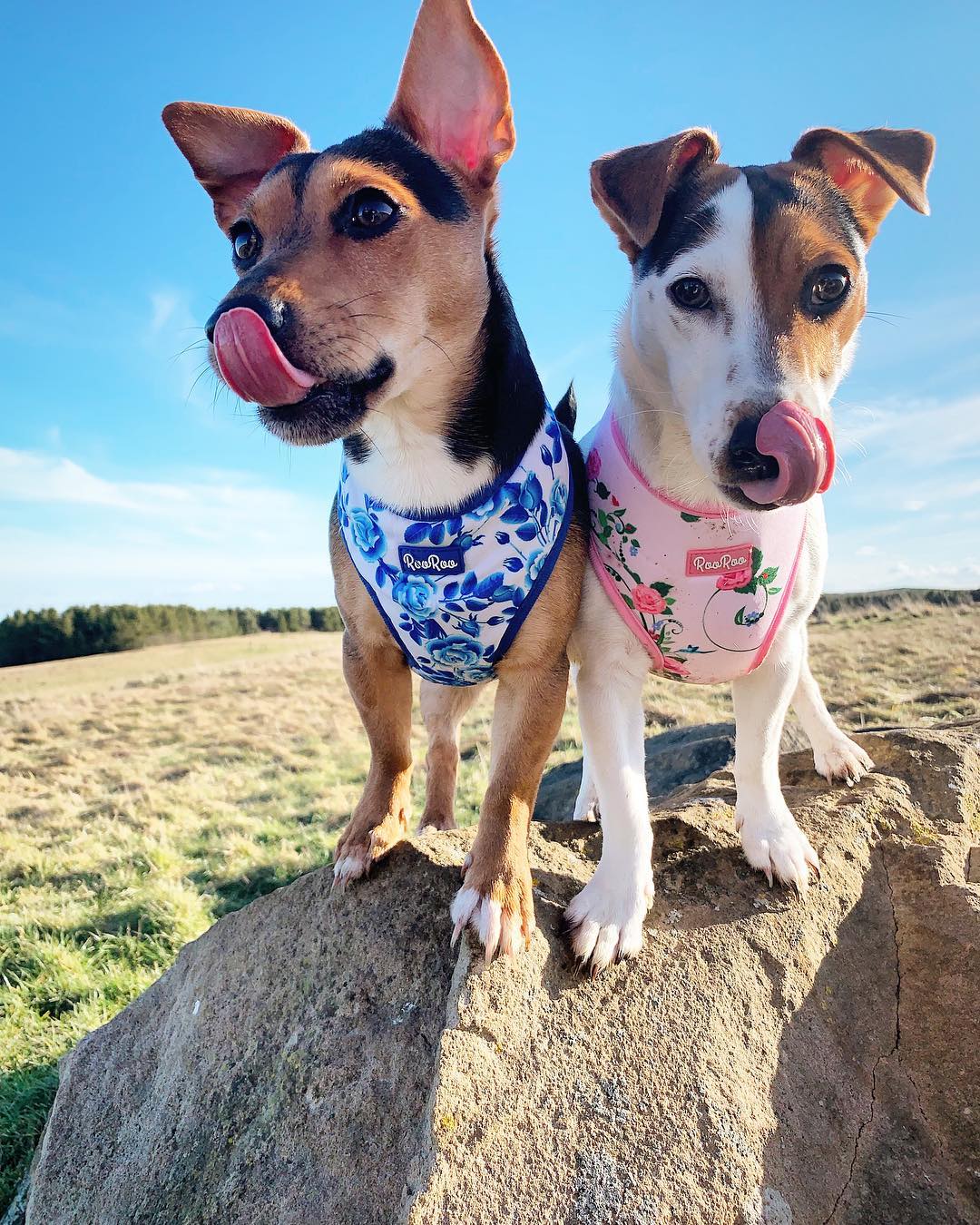 I first discovered Roo Roo Pet at the end of Summer last year when they appeared as a suggestion on Instagram - @roorootpet.
Admittedly they don't have a huge range of items but the quality of the harnesses are absolutely first rate.
They currently have available their Sky Harness, which is a cute blue and white rose pattern which looks to be a hommage to Delft Blue china, I purchased this harness in a size Small last summer and it did fit Honey back then and would probably still fit her now in the loosest setting.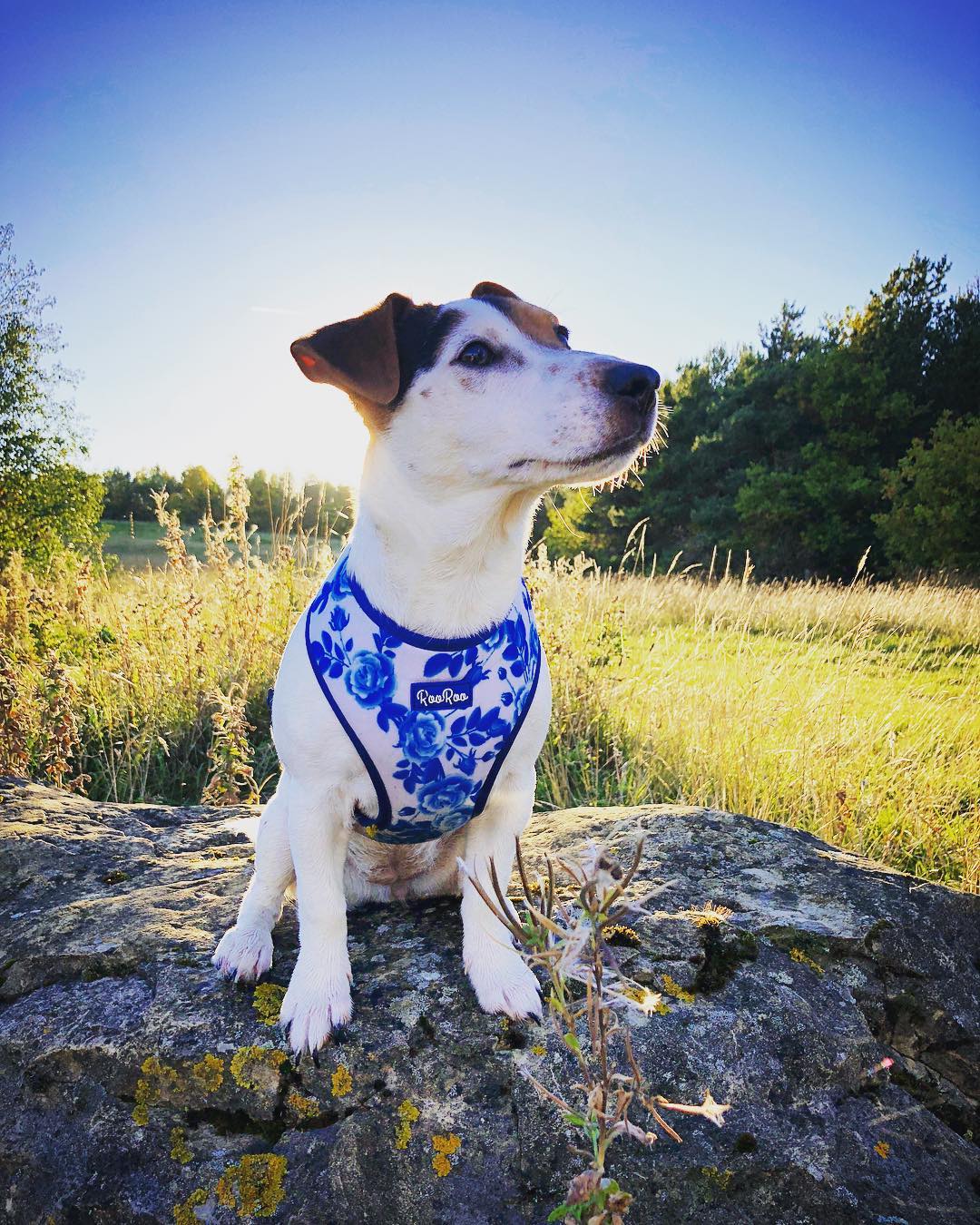 Also available is the Blush Harness which Honey is wearing a size Medium in the pics, Honey looks so cute in pink. I love this twee floral fabric, it almost has Cath Kidston kind of vibe and it compliments the blue one really well. I posted this picture of Ham and Honey on a couple of Facebook groups and loads of dog mums were asking where I got these from.
Also available but only currently in a size Small is the Tropical harness, which I totally missed out on, if Roo Roo Pet did a size XS I would have been tempted to get one for Pippa. The colour combo of the turquoise, pink and red is so cute. I genuinely hope that Roo Roo Pet restock these!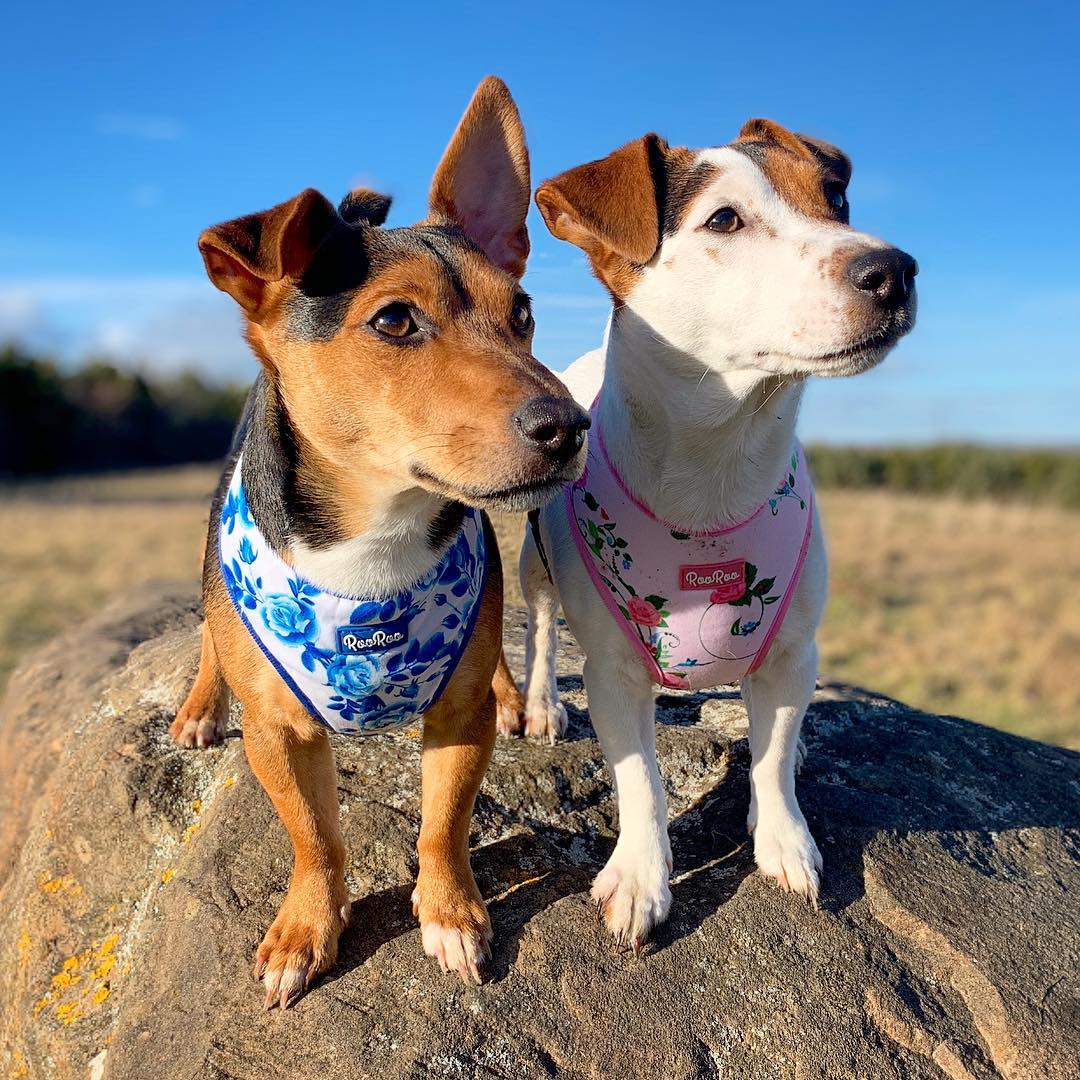 They don't have many other items in stock at the moment but I am hoping that Roo Roo Pet will see some success and continue to source gorgeous fabric and make some more beautiful harnesses, would be cool especially if they do some more masculine prints. Also if you would like to test out their amazing products you can also use our discount code -
HamandHoney10