Thrunton Woods - Our favourite place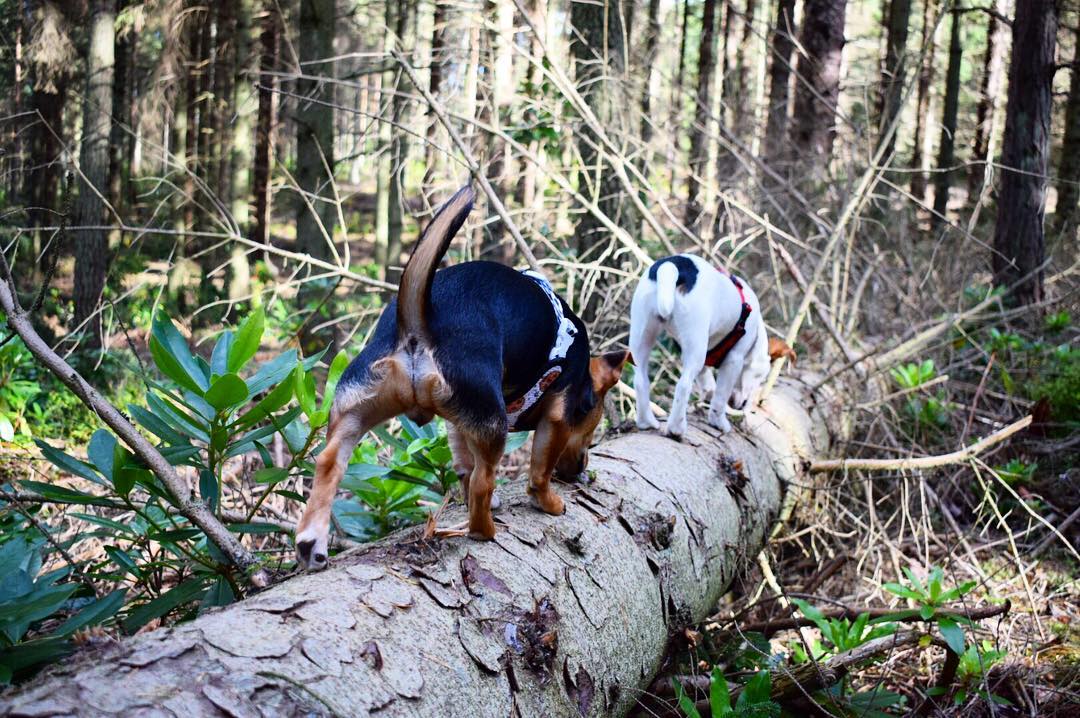 I have lived in Northumberland for the majority of my life, and I feel very privileged to do so. I born in the extreme North and now I lived in the extreme south. Pre-doggo me and my partner used to love going for walks in Thrunton Woods ad having picnics on our favourite rock! Which for some reason we can't find now, it's disappeared off the face of the earth.
Various Thrunton Walks can be found on the Visit Northumberland website, but when we go we tend to just make it up as we go a long and at times get a little bit lost but that is part of the fun of long Sunday walks.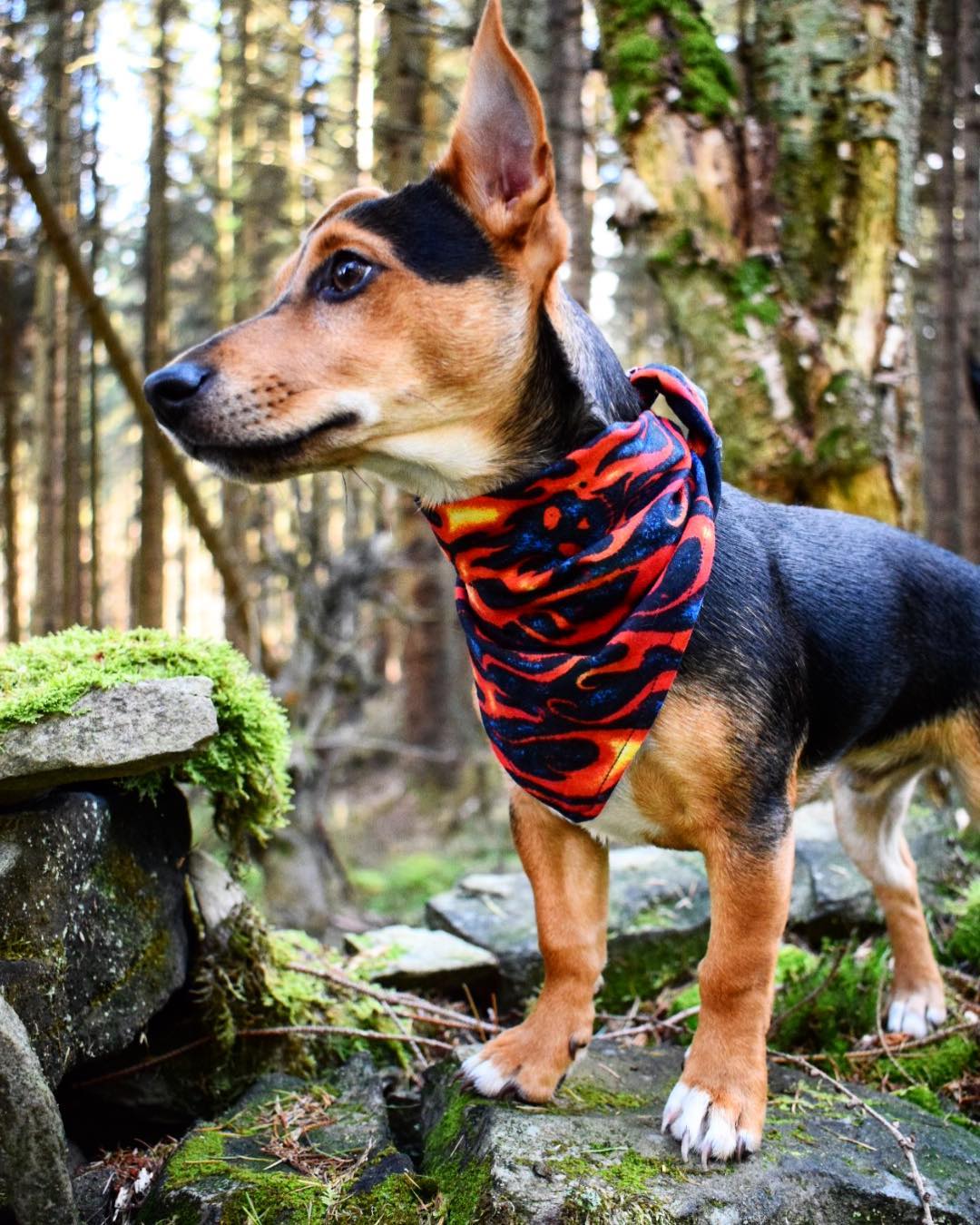 The paths are very good and a lot of Mountain Bikers also enjoy these easy to follow, bike friendly paths. There are also lots of opportunities to go off the main path and get in amongst the trees on this occasion we parked up on a log and had our picnic while the pups explore the surrounding area, they had a great time. According to the description on Visit Northumberland the wildlife in Thrunton includes squirrels, deer and birdlife, however whenever we go we do remark on the fact that actually we don't see or hear hardly any wildlife there, and liken it to part of The Matrix where they have forgot to install the wildlife. Yeah seriously.
We do put harnesses on the dogs and take their leads with them but we don't tend to walk them on the lead here and we have had no problems. There are no poo bins in the woods though so be prepared for the fact that you're going to have to carry it all the way round with you.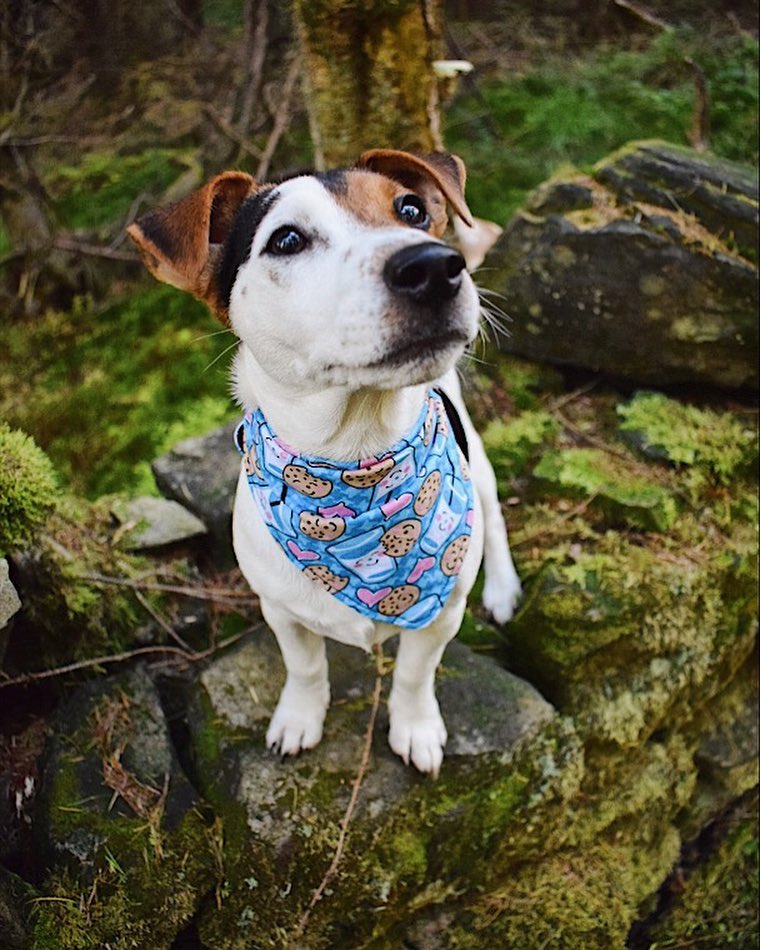 The pups did some posing in some epic bandanas while we were on this walk for an American based company called PupBandannas, unfortunately their shop is temporarily shut down, however Ham looked like an epic badass in his Flame bandana and Honey looked like a little sweetie in her 'Milk and Cookies' one, keep and eye on their Instagram to see if they come back - @pupbandannas
Thrunton Wood
Size: 615.41 ha (1520.71 acres) Grid ref: NU072073
OS map sheets: Explorer
OS Landranger