Apple and Carrot Dog Biscuits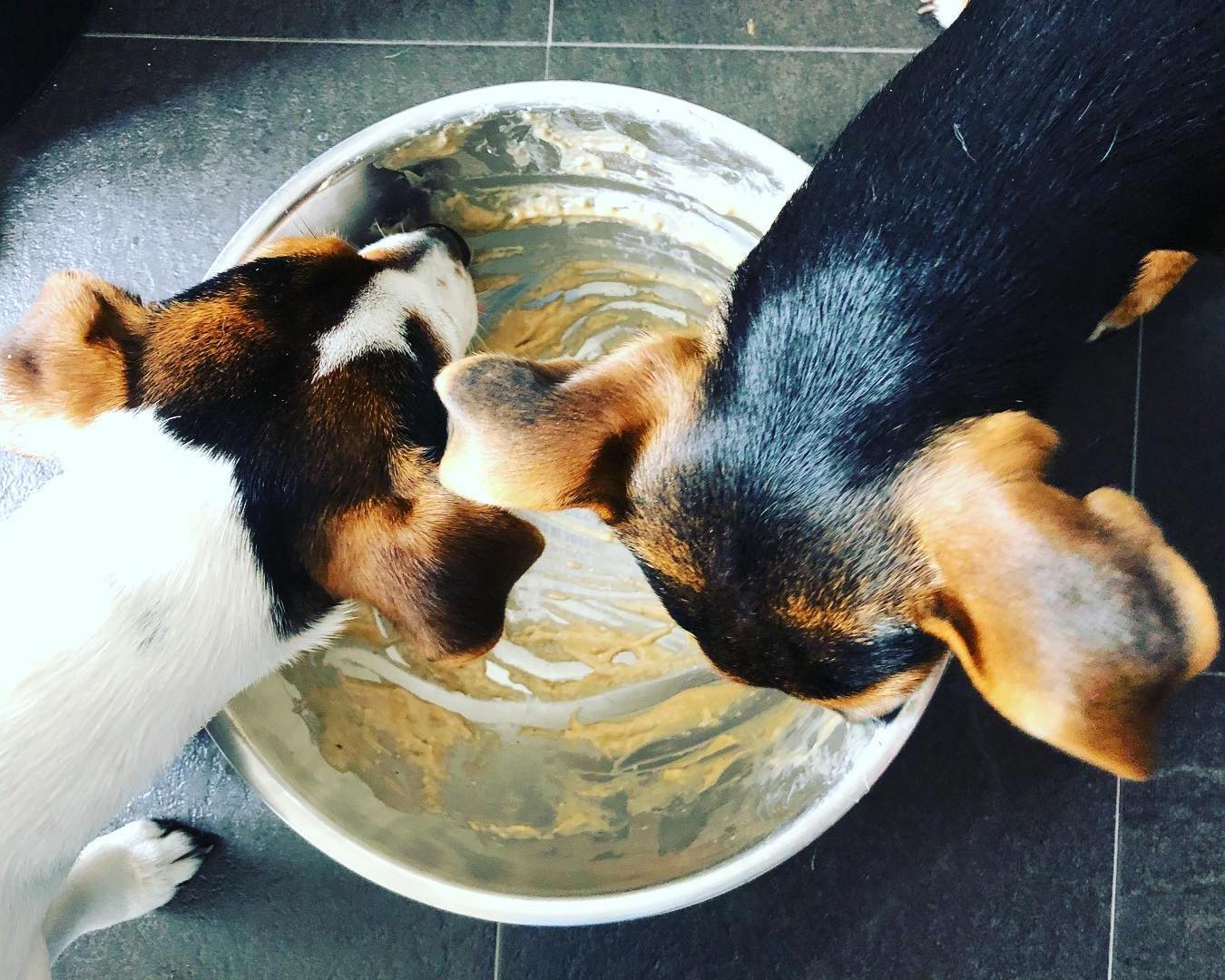 Last summer we attempted to do some dog friendly baking, we did some doggo banana bread which they weren't really a fan of and then we also tried making from Apple and Carrot dog biscuits.
We stumbled across the recipe on the Reluctant Entertainer website, this lady's blog specialises in all kinds of recipes and travel and it's well worth a look. I can't see any other recipes on the site which is specifically for dogs, so it's not a massive resource for things like that. However, I would totally give her Last Minute Crazy Cake and Simple Almond Cranberry Crunch Cookies a go for us too!
The recipe is as follows but there is also more information on the Reluctant Entertainer website with a video and all kinds of more detail - How to Make Apple Carrot Dog Biscuits.
How to Make Apple Carrot Dog Biscuits
Be sure to core your apple before grating. Apple seeds aren't good for dogs! Use a small cookie cutter for 20-24 biscuits. OPTION: Use half almond flour and half all-purpose flour, adding 1 1/2 teaspoon of flax seeds.
Prep Time -15 mins
Cook Time -45 mins
Total Time - 1 hr
Servings: 12 servings
Ingredients
2 1/2 cup whole wheat flour
1/2 cup oats
1 TBSP brown sugar optional if your dog doesn't like sugar
1 apple cored and grated (leave peel on)
1/2 cup carrots peeled and grated
1 egg beaten
1/3 cup vegetable oil
1/4-1/2 cup water note: the apples add moisture, so only add extra water if necessary
Instructions
Preheat the oven to 350 and grease a cookie sheet.
Core and grate apples; peel and grate carrots (I used food processor).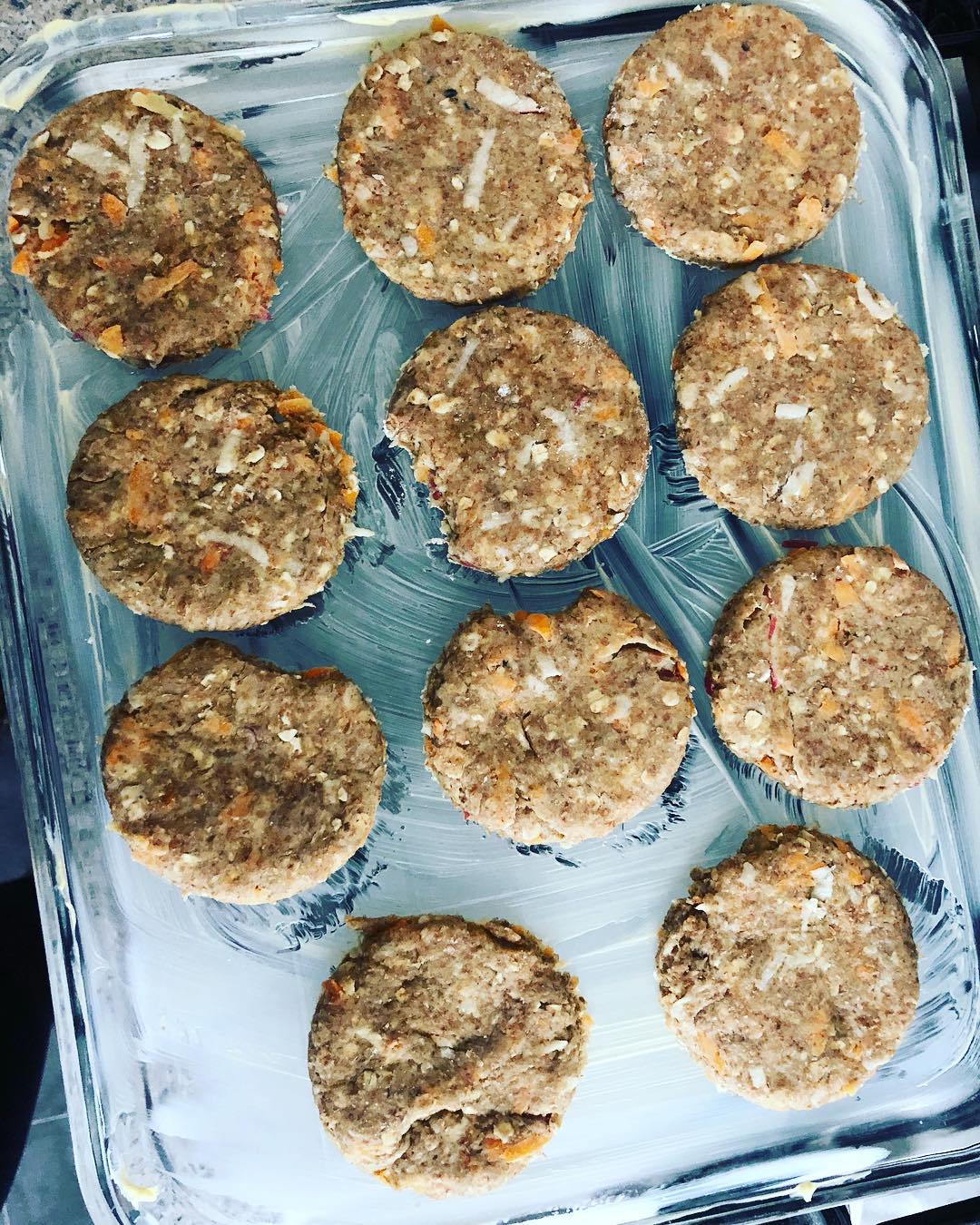 In one bowl, mix the flour, oats, and brown sugar. In separate bowl, beat the egg and mix in the oil, water, and grated apples and carrots. Add wet ingredients to dry ingredients bowl and mix completely.
Carefully roll 'dough' out and cut out desired shape with a small cookie cutter.
Bake for 40 – 45 minutes, or until apple juices are soaked and biscuits are firm.
After biscuits cool, feel free to share with the pups in your life! Store in air-tight container.
I think ours turned out very similar to Sandy's from the Reluctant Entertainer but I don't have the mad photography skills that she has! The pups really enjoyed them and so did their Dad, they were quite bland from a human perspective but with a bit of butter or cream cheese on and they would be perfectly fine! It's also a pretty handy way to get rid of those one or two apples or carrots which might be past their best. We totally need to try and make these again for the pups soon.