Electrifying - Reversible Harnesses from Electric Pup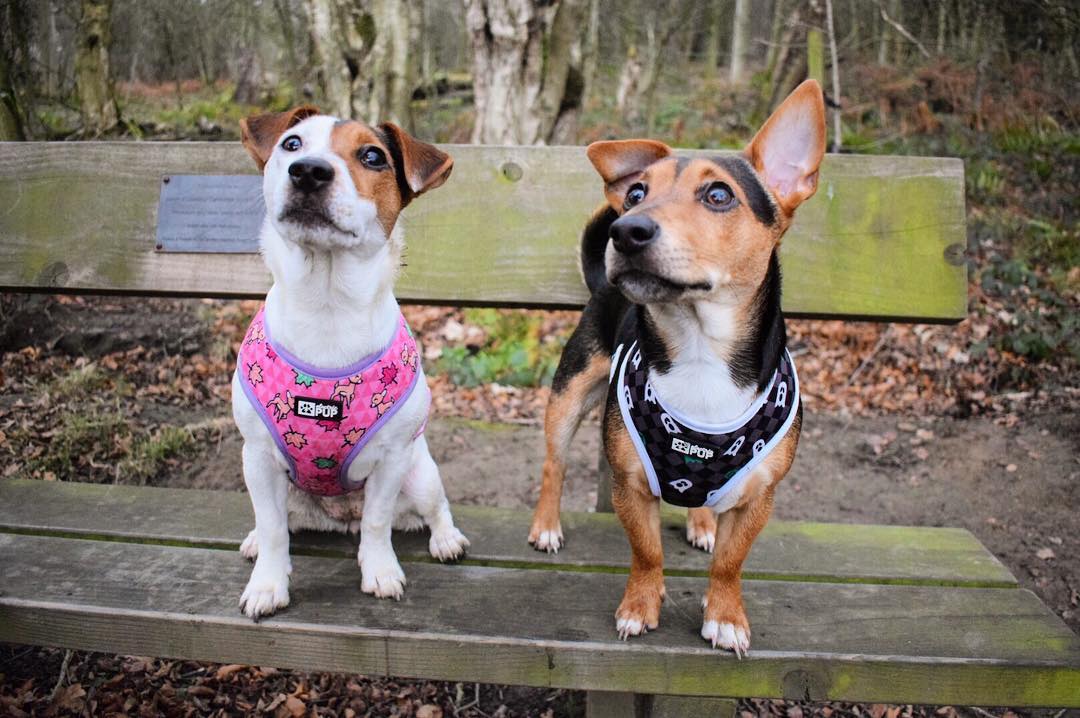 Another epic company which I stumbled upon completely accidentally on the ol' Instagram. You can hit up their Electric Pup Instagram at - @electricpup. Inspired by their gorgeous doggo Bud, the Electric Pup boss folk decided that because they adored their Bud looking awesome and kitted out in some of the world's most funky gear that they would start making some themselves. They pride themselves on catering for dogs of all shapes and sizes, their IG is rammed with lots of your popular big chested doggos like your Pugs and your Frenchies but they also fit more petite dudes like Ham and Honey.
Honey and Ham each have two Electric Pup reversible harnesses each. They both got a new Electric Pup harnesses at Christmas time, I had some issues with Paypal at the time and the customer service I received after this was absolutely first rate.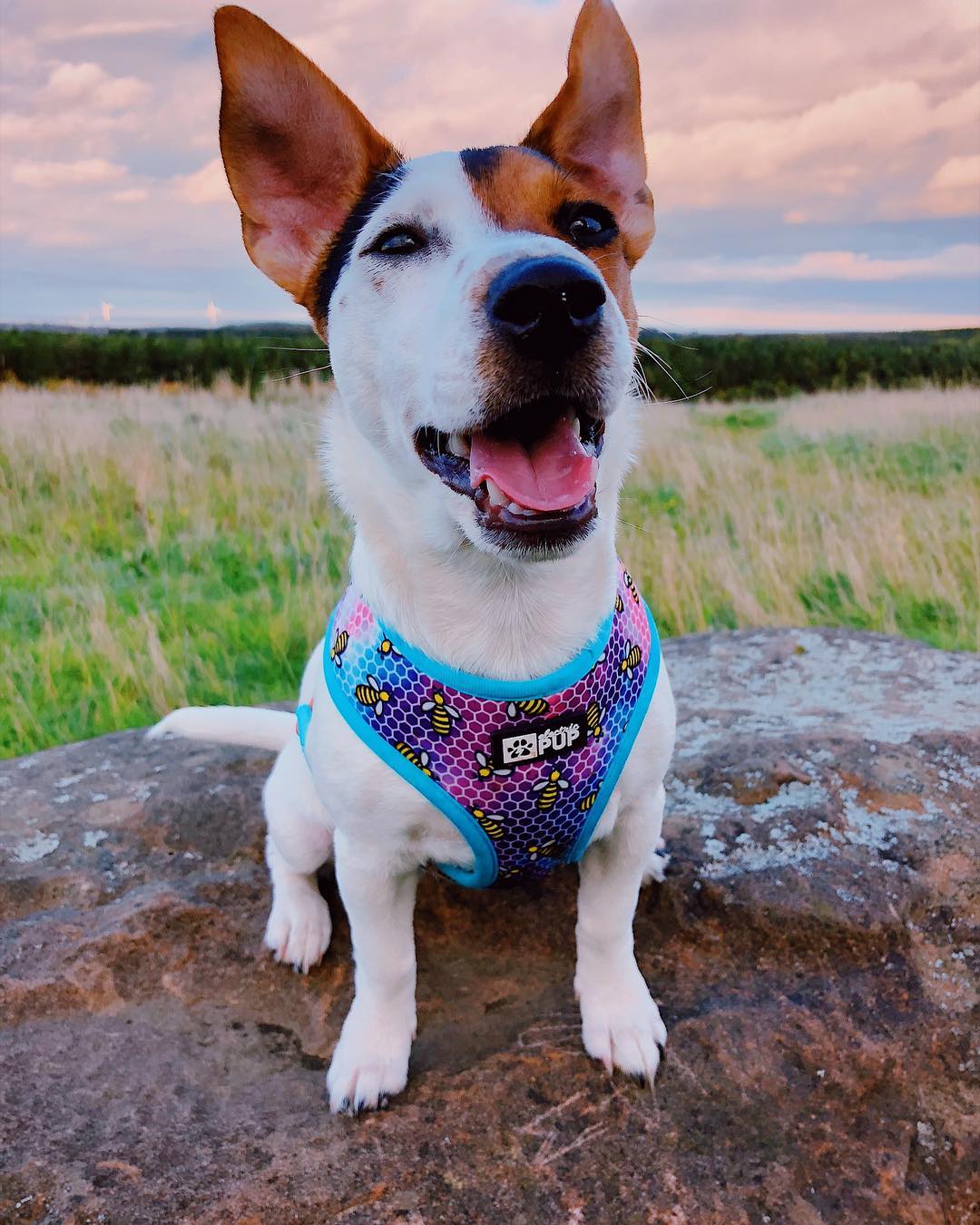 Honey has the super cute 'Galaxbee' harness which is a cool contrasting reversible harness, one side is a cool hazy pink, purple background with some mega cool buzzy bees on, the reverse is a bold orange colour with some more subtle bees on! Honey also has the 'So Cute Doe' harness which is all about the pastels, with a cute Babycham-esque deer pattern on one size and then an a pastel triangle pattern on the reverse. Honey is now in a size M, she can just about fit in a size S but it has to be adjusted to the max. So her 'Galaxbee' harness is now in the Pippa pile to see if she will ever grow into it!
Ham has the fabulously masculine 'RamBone' harness, we did go through a bit of a phase of calling him 'Hambo' you see? Totally class orange and khaki colour combo on this harness, one side is covered in tanks, grenades etc and the reverse is a cool camo mesh, camo looks amazing on doggos of any colouring. Ham also has the 'Vincent Van Ghost' reversible harness, which is much more of a monotone vibe, with white and green ghosts on a black / grey chequered background and the reverse is a black and white chequered pattern. Ham actually had this on for his walk yesterday and he got it absolutely minging! Luckily these wash awesome. I normally just wack them in the washing machine at 60 degrees with some towels and it washes the filth out no problem! Ham is comfortable in a size S.
All of the harnesses can be purchased with basically anything that you could want to match, bandana, collar, leads! You got them! Next time I order I will make sure to order some matching bandanas to see what they are like. They also stock some fab looking hoodies and bow ties.
Next on my shopping list from Electric Pup would be the Electric Ted harness for Honey with matching bandana, the Don't Be a Cloud on a Sunny Day harness for Ham with matching bandana for Ham-a-lam and Pippa is too small for even an XS from Electric Pup at the moment but I am eyeing up the Pawty Animal harness for her when she gets a bit bigger.
I would also totally like to give one of their hoodies a go sometimes just to see what they feel like and to see what they are like for sizing. When I purchase I normally use the code from one of their brand ambassadors 'Bunny the White Pug' who is @bunnythewhitepug on IG.
Get 20% off with the discount code...
BUNNYTHEPUG20