Viva Dogs Valentine's Box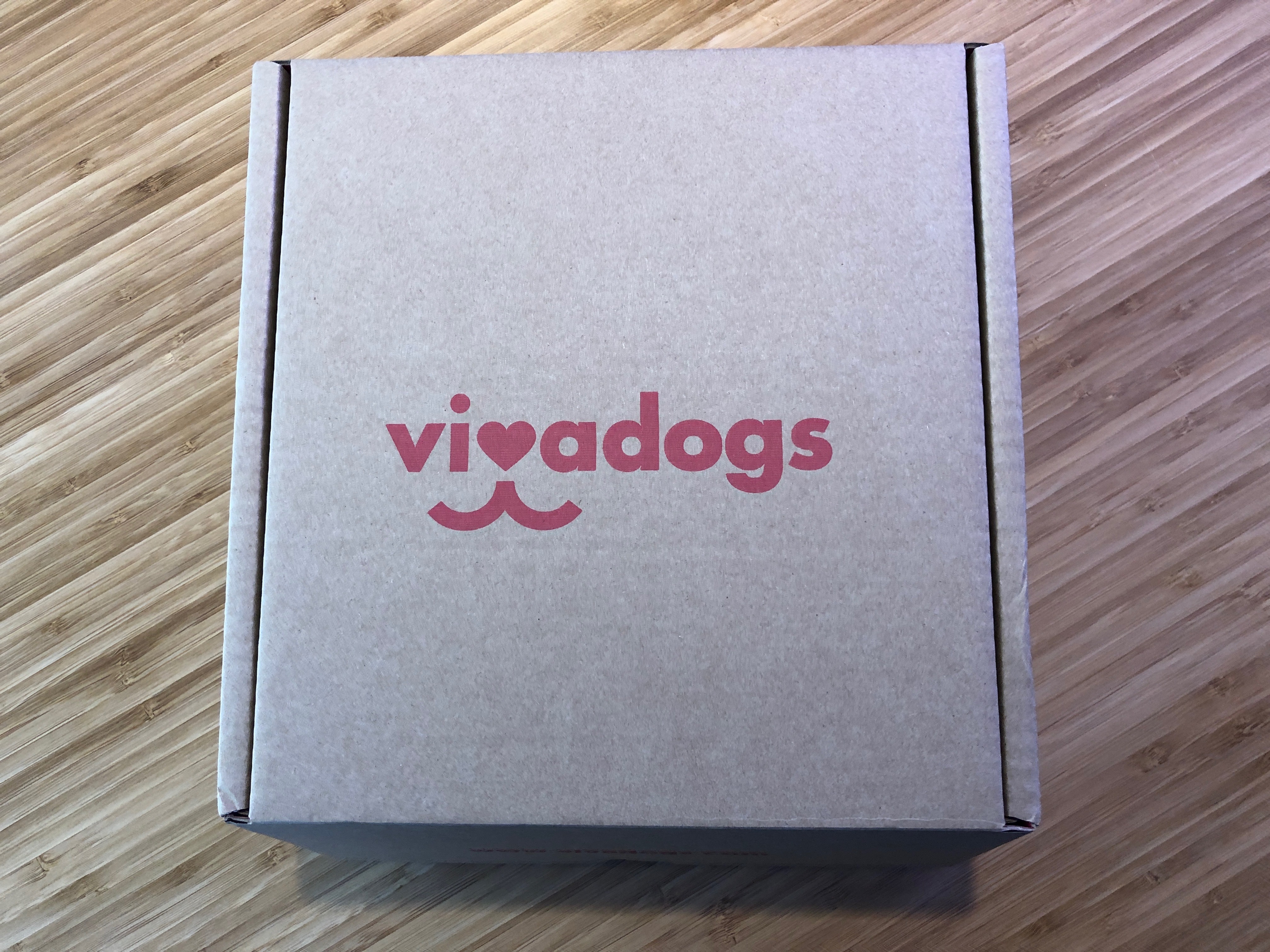 So Ham and Honey subscribe to two different boxes, we get a monthly box from Buster Box and Vivadogs and I am soon going to have to decide which one of these I want to keep.
The dogs love receiving them and they do seem to know what they are when they arrive, they are eager to see what is in the box. They don't enjoy getting toys from the shop in the same way. They get all buzzy and snatch all of the toys out of our hands. They also love the chance to try some new treats. They especially love when they get the gross type things like goat throat and pig hearts, the things that they enjoy but I wouldn't normally buy!
First sad thing about our Viva Dog Valentine's box is that it arrived after Valentine's day, which isn't great because all of the toys in the box would have been pretty good for some Instagram Pics.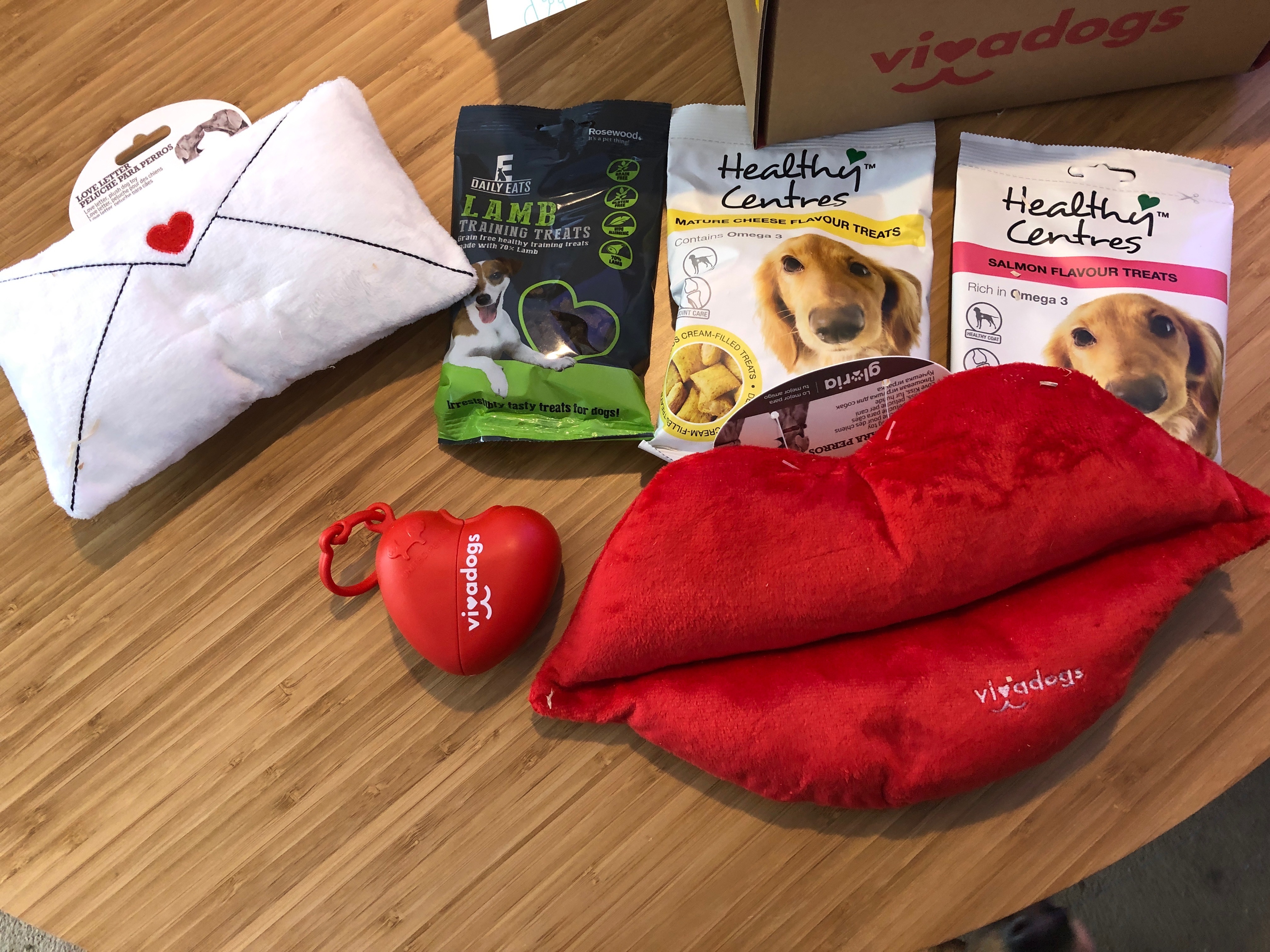 One thing that made me sad about this box is that normally we get some cool toys from branded companies such a Kong, this time all the toys had VivaDog branding plastered all over it which was a massive put off for me. The 'Love Letter' toy makes a nice crunchy sound which the doggos really love. The 'Lips' toy was squeaky but the dogs didn't seem to like it as much as the 'Love Letter'. I was quote disappointed with the toys and I think if the next box is all VivaDog branded items I will cancel the subscription, stick with BusterBox and then try another subscription service.
The dogs didn't seem to particularly like the Lamb training treats, however the other treats which we got in a 'Cheese' and 'Salmon' variety called Healthy Centres were much more of a hit. Pippa love the cheese ones and Honey and Ham loved the salmon ones.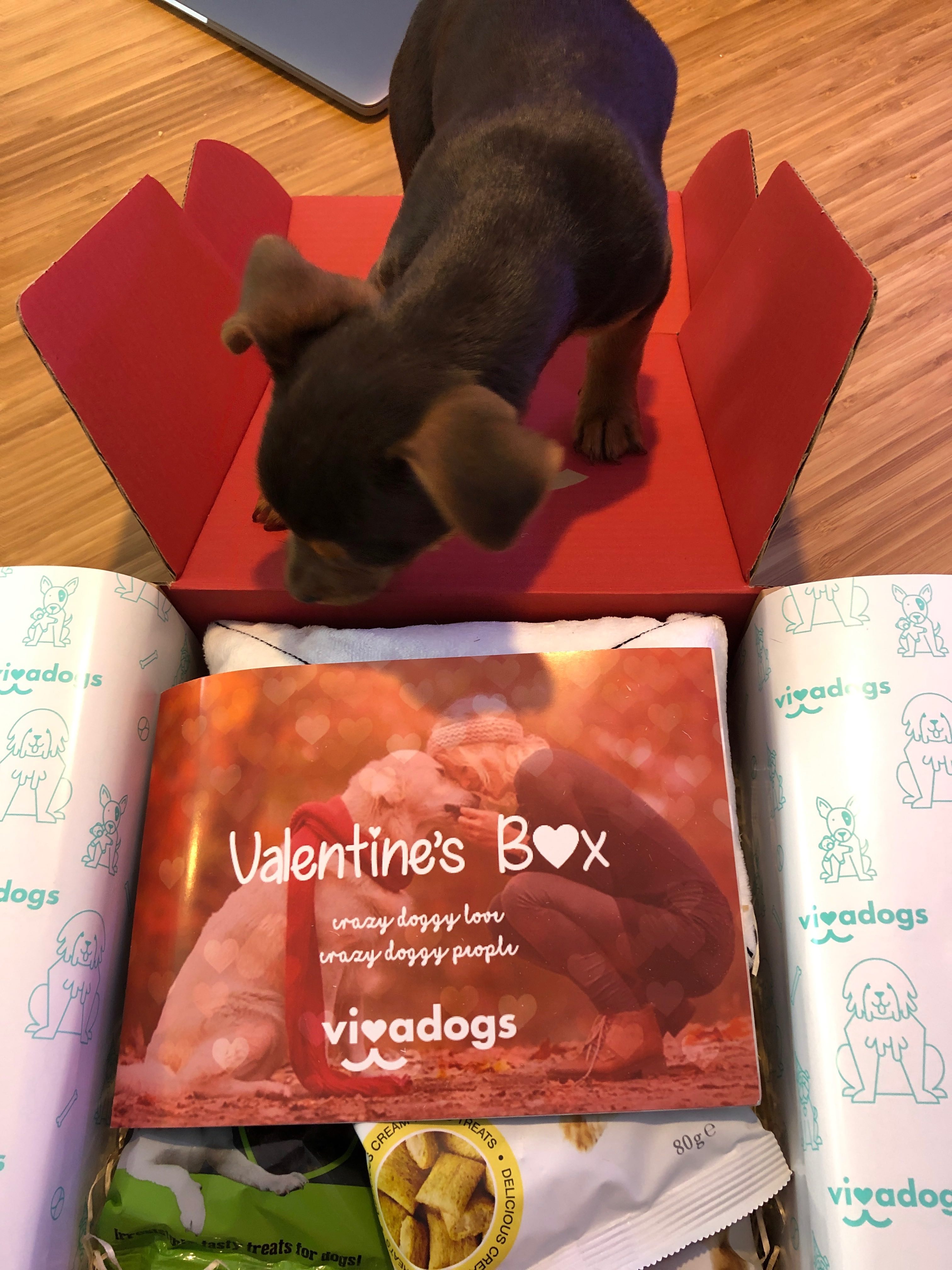 I wasn't even slightly impressed with getting a dog poo bag dispenser as a gift, even if it was heart shaped, seriously, who even uses these?
Only have two more boxes in my six months subscription to see if I am keeping it! Hopefully the next two boxes will top this one!
So the high point of this box was the Love Letter toy and the Healthy Centre Treats.
Low point is the poo bag dispenser!
I would highly recommend trying a subscription box for your dog, they give them a chance to try something that they wouldn't normally get and they get to collect a fab collection of weird and wonderful toys that you wouldn't normally get.